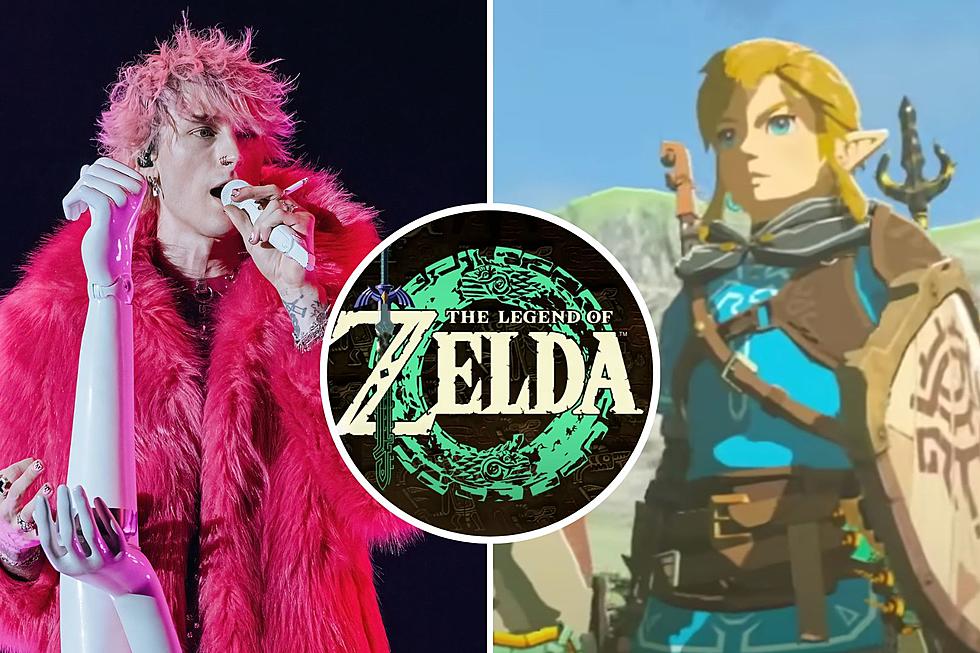 Machine Gun Kelly Wants to Be Link in the 'Legend of Zelda' Movie So Bad He Sounds Ready to Fight About It
Photo by Amber Patrick / YouTube: Nintendo of America
The Nintendo video game franchise is producing a live-action The Legend of Zelda movie in honor of one of the brand's most popular and enduring video game series and Machine Gun Kelly apparently wants to play the role of sword-wielding, bomb-throwing warrior hero and defender of the Kingdom of Hyrule, Link.
How badly does he want to be Link on the silver screen? Well, in his one remark he sounded ready to fight about it!
About The Legend of Zelda Live-Action Movie
The Legend of Zelda is one of Nintendo's flagship series and, after first launching in 1986 on the NES console, it is finally being brought to life in a brand new way. Across dozens of different games, Link serves as the brave and noble defender against evil, keeping antagonist Ganon (also known as Ganondorf) at bay while battling other creatures and monsters and aiding others, human and non-human.
Film producer Shigeru Miyamoto shared an update earlier this month on X (formerly Twitter), divulging that this live-action movie is something he has been working on for "many years." Development is currently underway with Nintendo "heavily involved in the production."
READ MORE: Why System of a Down's Serj Tankian Doesn't Play Video Games Anymore - Interview
What Did Machine Gun Kelly Say About Wanting to Play Link?
In addition to his career in music, Machine Gun Kelly has experience as an actor. Most notably, for rock and metal fans at least, he played Motley Crue drummer Tommy Lee in the band's biopic The Dirt.
That's his aim when he exclaimed an Instagram Story (as reported by Games Radar), "If I don't play Link we have a problem."
If he can save pop-punk (opinions vary), why not take the leap and save all of Hyrule and Princess Zelda next? After all, he already expressed his mega-fandom last year when he and his partner Megan Fox dressed as Link and Zelda for Halloween.
25 Actors Who Transformed Into Real-life Rockstars for Movies
These actors starred as rock stars in movies.
Gallery Credit: Lauryn Schaffner