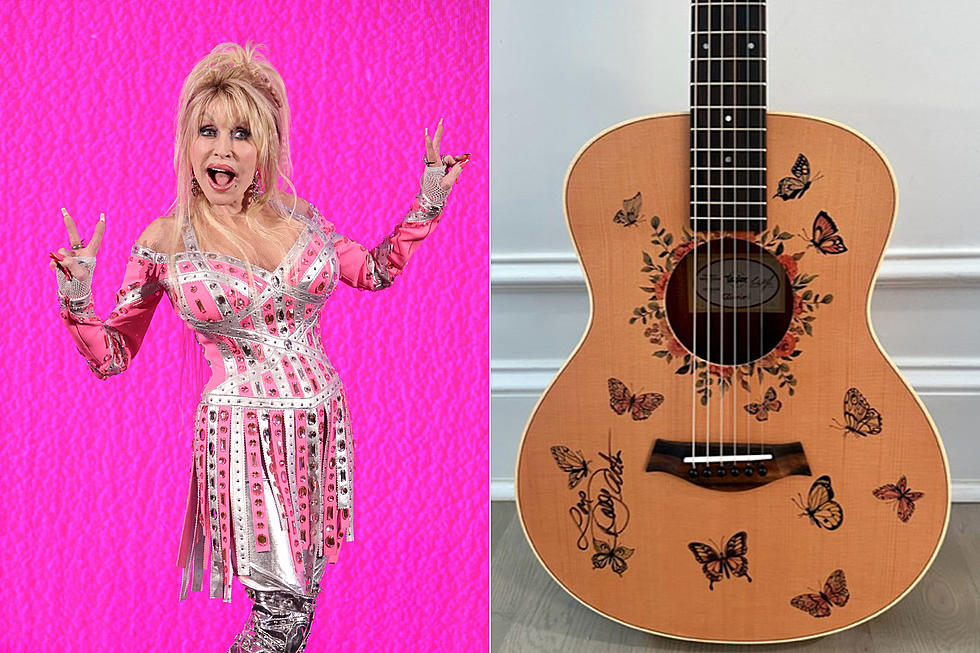 Win a Dolly Parton Autographed Custom Acoustic Guitar
Mike Marsland/WireImage, Getty Images / Courtesy of Dolly Parton
If you wanna be a rock star, it doesn't hurt to have a guitar! And luckily, Dolly Parton and Loudwire Nights have you covered. This latest contest gives you the chance to win a Dolly Parton autographed custom acoustic guitar!
Parton, the country music legend, followed through on her promise to record a rock album in 2023 after being inducted into the Rock and Roll Hall of Fame last year. And she was in no shortage of rock talent lining up to assist her in making the rock transition with her Rockstar album. The 30-song album featured collaborations with Rob Halford, Ann Wilson, Paul McCartney, Ringo Starr, Steven Tyler, Joan Jett, Steve Perry, Richie Sambora, Lynyrd Skynyrd, Kid Rock, Nikki Sixx, John 5, Pat Benatar and more.
READ MORE: Nikki Sixx Shares Congratulatory Letter From Dolly Parton
"We've done a great album," Parton confidently expressed to Loudwire Nights host Chuck Amstrong earlier this year. "It's more about me, while I'm still alive, being able to get these things out myself, to be able to present them and know that they're done well, rather than wait until I'm not around anymore. Somebody would do the same exact thing but they wouldn't have my hands-on touch and my experience in it." You can check out more of their chat below.
Why not take a queue from Dolly and make sure to do the things you want while you can? For instance, you can pick up her autographed custom acoustic guitar through this contest and learn to play. It could also be a nice display piece too, having this beautifully designed classic acoustic guitar from a music icon.
So how do you enter? Simply visit the entry box below and provide your details and we'll reach out if your name is chosen to win the Dolly Parton guitar. You'll want to so soon though as the contest comes to an end on Friday, Nov. 24 at 10AM ET.
And just this reminder that you can hear some of Dolly's new Rockstar work on the Loudwire Nights radio show. You can find it airing live every weeknight at 7PM ET or on the Loudwire app; you can also see if the show is available on your local radio station and listen to interviews on-demand.
25 Awesome Celebrity Metalheads