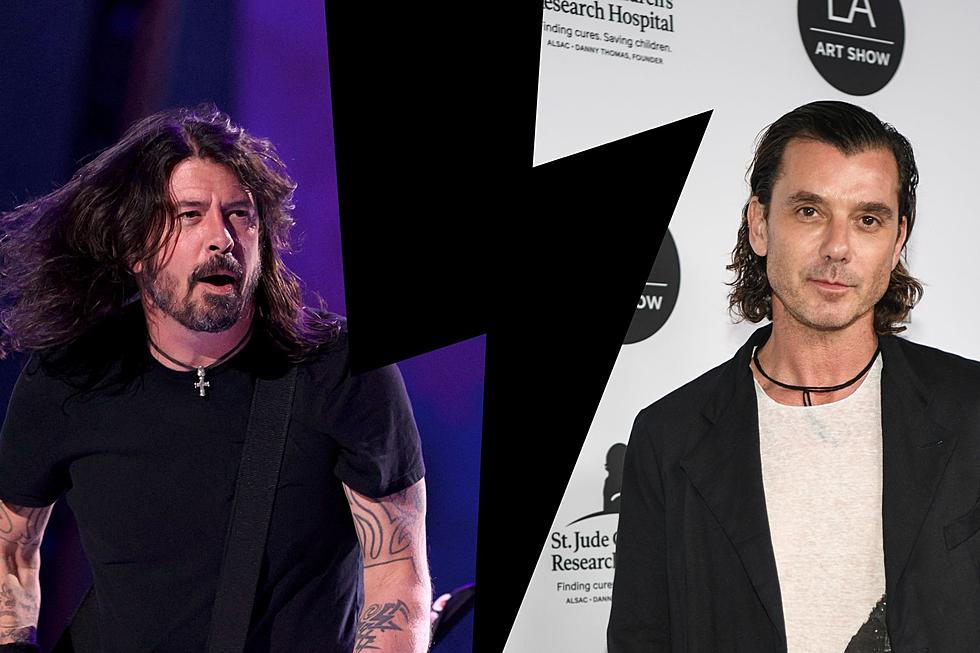 Gavin Rossdale Says He + Dave Grohl Had a 'Bit of a Skid Back in the Day'
Kevin Winter, Morgan Lieberman, Getty Images / Canva
Did Bush bandleader Gavin Rossdale and Foo Fighters' Dave Grohl have a feud with each other?
Looking back on the peak-grunge '90s in a new interview, Rossdale said his relations with the fellow rock star and former Nirvana drummer did start out a little rough in the early days of Bush.
The Bush and Nirvana comparisons in the press at that time only added fuel to the fire. But the feud eventually burned out, as Grohl is "one of those people who gets along with everyone," Rossdale tells NME — no surprise to Grohl diehards.
Still, the two rock frontmen "had a bit of a skid back in the day," the Bush singer–guitarist says.
READ MORE: Gavin Rossdale + Corey Taylor Share How Money Has Changed Their Lives
Rossdale explains, "The feud was obviously that Bush were doing well, Nirvana were dealing with [Nirvana singer] Kurt [Cobain]'s death and it was seen that there was a second wave of that style of music — and the first wave were mad at us, so it was inevitable, but it didn't sustain for long."
Indeed, these days, the feud is old news. "I've recorded in his studio since and he's been perfectly gracious to me," the Bush singer says.
Foo Fighters + Bush Feud?
But the feud stemmed from a time in the '90s when Grohl reportedly wore an anti-Bush T-shirt, Rossdale said, and implied they were a cash-grab band.
"Yeah, he wore a shirt which put the dollar sign through Bu$h," the singer recalls, "so we later put similar dollar signs through our T-shirts."
He adds, "That was the gig I went up to Dave and said, 'I don't understand what the problem is. Isn't any shades of [Nirvana] in us how it goes?'"
But now, it's all water under the bridge. "You're kids and you say things," Rossdale reflects.
That notion has come full circle, as the two rock stars' children ended up going to the same school together at one point — Rossdale says he saw Grohl "at school assemblies for around five years."
Get Loudwire's newsletter and Loudwire's app.
Every 'Big 4' Grunge Album, Ranked From Worst to Best
Gallery Credit: Lauryn Schaffner, Loudwire