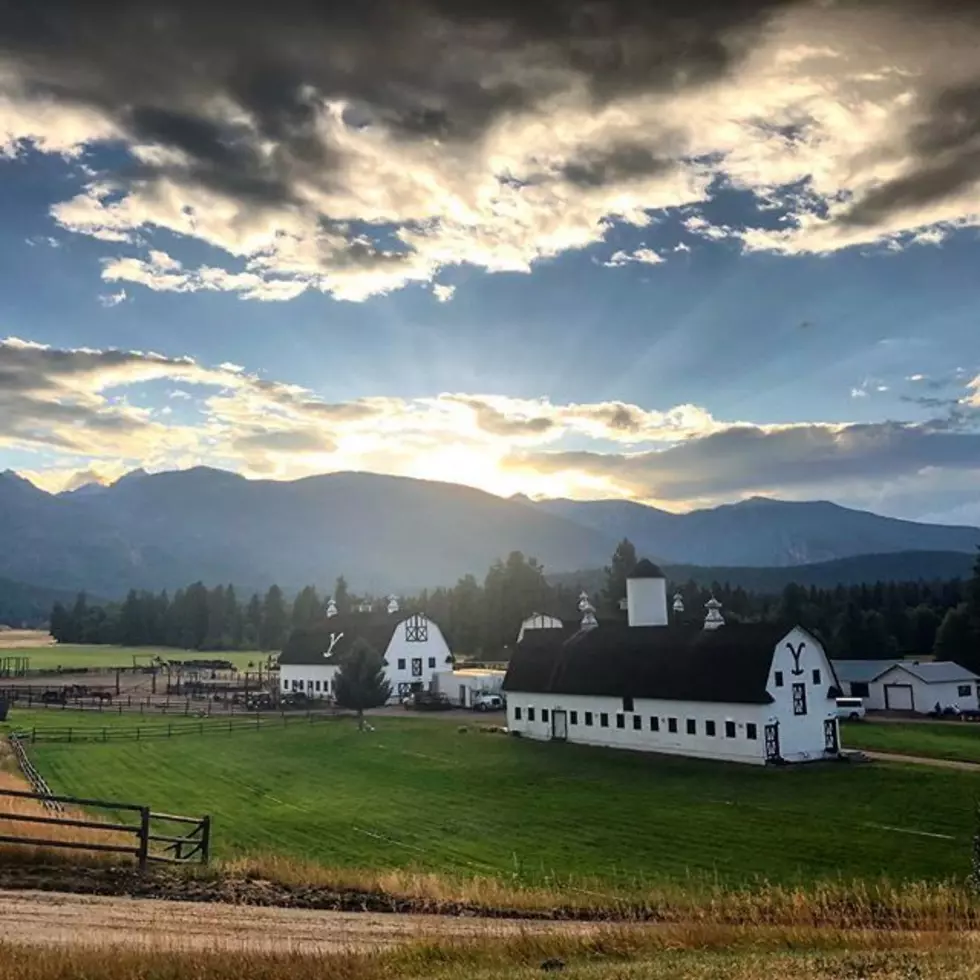 A look inside the Dutton Ranch
Bunkhouse and Barn at Sunrise - Townsquare Media
One of the truly endearing aspects of the Paramount series Yellowstone for me, is..
No, It's not Beth berating anyone, and everyone, in earshot.
And no, It's not the epic quest of Jamie trying to find a backbone.
And last but not least,  it isn't Kayce and Monica 'having relations' while a wolf watches, (that was just weird)
I was going for the ranch itself. The 'Yellowstone Ranch' itself is one of my favorite parts of the series. As the series continues, a lot has changed but there are some things that haven't changed a bit. In the 'changed' column, the bulk of the filming in the first 3 seasons was done in various locations in Utah, where seasons 4 and 5 have been filmed here in Montana. In the 'unchanged' column you will find the ranch itself.
The "Yellowstone Ranch" is actually the Chief Joseph Ranch, just outside of Darby, Montana. The ranch property dates back to the 1880s, when water rights were registered, at that time it was called the Shelton Ranch. In 1914 the ranch was purchased by Howard Hollister and William Ford. At the time of purchase it was an apple orchard, later the trees were taken down and replaced with one of the largest Holstein herds west of the Mississippi, and the ranch ran as a Dairy farm (The Dairy farm gave the ranch it's three large barns that are a still a staple of it's landscape)
The dairy farm didn't last very long, as in the 1920s the Holstein's were replaced by Herefords, and The Ford-Hollister Ranch then became a working cattle ranch. Another interesting fact about the ranch, is that is was one of the first guest ranches in the west, when May Ford with help of her family and the ranch staff opened their doors to tourists upon the death of her husband William.
The Ford-Hollister Ranch era, also is responsible for the Main Lodge. Designed by the architectural firm Bates and Gamble, the 6,000 square foot structure was dreamed up by William Ford, who wanted one of the great log structures of the American West. It took three years to build, from start to finish, and I would think he got his wish.
In the early 1950s the ranch was sold and renamed the Chief Joseph Ranch where it has stayed a working ranch, guest ranch and a family home since. As a guest ranch, you can stay there! from June to August you can book a stay on their website HERE. Only stipulation is, you have to bring me.
You can see more about the Dutton Ranch from the upcoming prequel 1923 HERE.
The Dutton Ranch (aka Chief Joseph Ranch)
Behind The Scenes Peek at Yellowstone Prequel Filming in Butte
Production on the new Yellowstone prequel, "1923" is officially underway in Butte, MT. Here's what we found on a huge outdoor set.
Butte locations seen in the 1923 trailer
The Butte locations spotted in the new 1923 trailer