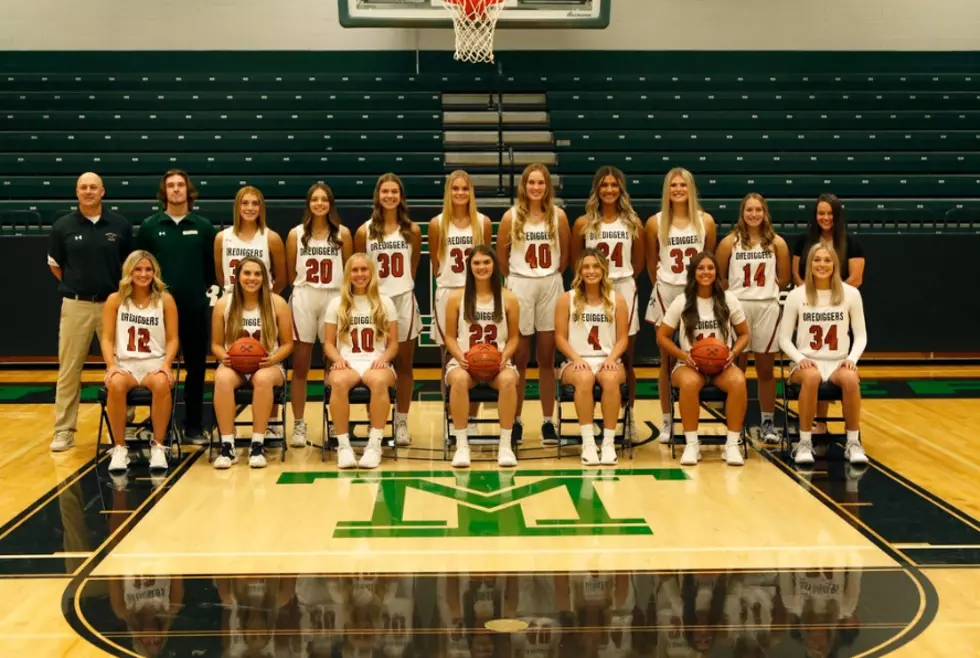 The Orediggers prepare to welcome the Battlin' Bears to town
2022-2023 Oredigger Basketball- Photo courtesy of JonWick5518 designs- Townsquare
The start of the Frontier Conference basketball season is upon us. The Montana Tech women's team will return a lot of familiar faces, but also will have some new additions as they get ready for the Battlin' Bears of Rocky Mountain College.
The biggest change coming into this year is at the top of the pile. Longtime Belt head coach Jeff Graham was announced as the new Oredigger coach on August 1st. While at Belt his Huskies were an absolute powerhouse, amassing a record of 358 wins (compared to 42 losses) 6 state championships, 7 divisional titles, and 11 conference titles in 15 years. Coach Graham also has been named the Montana Coaches Association Coach of the Year 6 times in girls' basketball. His knowledge of the game, college and high school connections, and passion for the game will serve him well at Montana Tech.
The other big change (I guess) is Dani Urick. Dani had originally planned on not using her final year of eligibility, and moving on with her education, but the Belt native was... persuaded, to come back and play this year for her former High School head coach.
With Dani on the court again, the Orediggers return two All-Conference players, and two of their top 3 scorers from a year ago, the other part of that equation being Tavia Rooney.
Rooney is coming off another fantastic year for the Diggs. She averaged 12 points, and 10 rebounds a game, and finished with 12 Double-Doubles last year. Senior Madison Allen will run the point for the Diggs. Other familiar faces include forwards Aubrie Rademacher, Soda Rice, and Challis Westwater who will continue to see more and more time.
Some of the 'newer' faces include Freshman Macy Mayer from Bozeman who has been getting quality playing time through the preseason, and Liv Wangerin a Freshman from Plentywood.
I asked Coach Graham about the pre-season thus far, and he said he was proud of how hard they have competed against ranked teams on the road. They have just played hard.
"It will be great to get home and play in front of our crowd"
The Orediggers host the Bears Thursday night in the HPER, at 5pm. Hopefully we will see you there!
I have to thank Jon Wick at 5518Designs for allowing me to use his outstanding photography as well!
Full Schedule can be found HERE.
Oredigger All Conference
Montana Tech Football All-Conference list
The best football venues in Montana
Some of the best and most unique football venues in Montana
Butte locations seen in the 1923 trailer
The Butte locations spotted in the new 1923 trailer