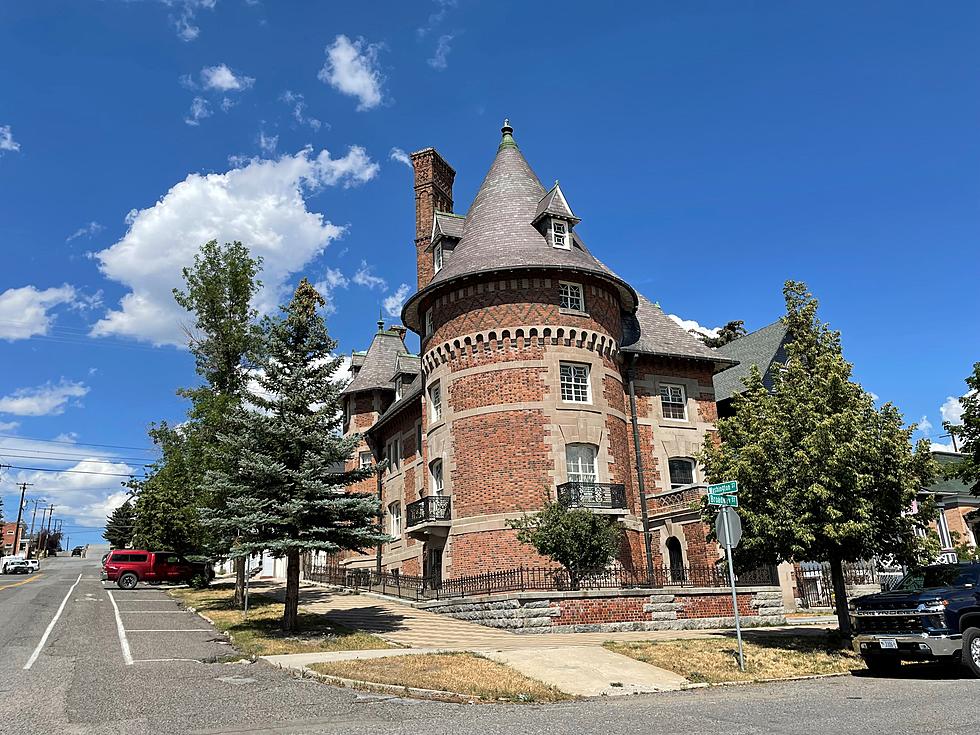 The Third Uptown Butte Art Walk Is On The Horizon
The Clark Chateau on Broadway St. in Bute, MT Photo: Tommy O/Townsquare Media
The 3rd Uptown Butte Art Walk will be this Friday July 7th.
The Uptown Butte Art Walk takes place the first Friday of each month (May to September) from 5-8pm.
Butte businesses host artists and musicians throughout the uptown district during the event. Here is a look at this Friday's map of businesses.
This month's art walk will feature a full slate of incredible art, from drawings, to paintings, and pottery to collages.
Looking at a few of the stops on the Walk.
The Art Chateau will feature "Work, Worship or Play" a mixed media, assemblage and collage presented by Emma Connelly.
The Wine Cellar will show Zahrah "Bella Art", paintings and drawings.
Headframe Spirits will display paintings by Justin DeShazo, entitled "Spooky Time"
Feathering Your Nest will display watercolors and acrylic paintings from noted artist Sallie Bowen.
Whiteheads Cutlery will host Marlys Granlund, who will be showing paintings and watercolors.
Slainte will show selected works from Maria Falbo, and 'next door' at Stepehen's Block, Peg Amtzis will display Garden Shed Pottery.
Also, during the Art Walk, the Isle of Books will host authors Jim Ward, Brian Newberry, and Dennis Gaub.
The Third Uptown Butte Art Walk will take place in Uptown Butte this coming Friday from 5-8pm.
The Art walk is organized by the Clark Chateau. If you are an artist who would like to participate, you are encouraged to reach out to uptown businesses that have participated, as some businesses may still be looking for artists. if your business would like to take part in future art walks you can email Christine Martin at Cmartin@bsb.mt.gov Also, volunteers are needed, if you would like to help upcoming Art Walks you can email Christine as well.
See you Friday night.
Know Your Butte History: Standing Mine Headframes
Dozens of mine headframes used to dot the Butte hill but most have since been torn down or swallowed by the Pit. Here are the ones that still tower proudly over our town.
Butte's Ghost Signs Part 1
Uptown Butte was once one of the largest urban centers in the Northwest and the bustling heart of a thriving Mining City. Here is the first in a series of some of the ghost signs you can see Uptown that have survived through the decades.