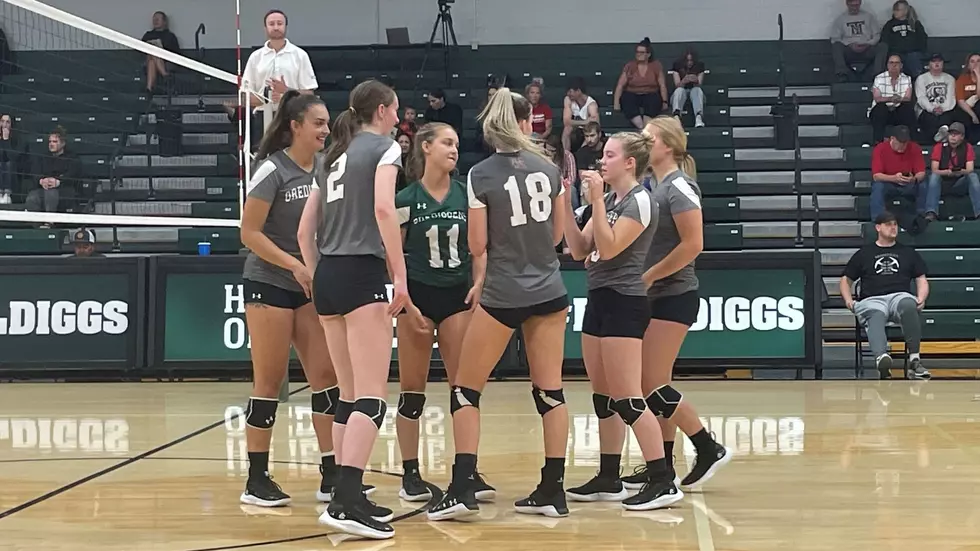 Diggers to host Frontier Conference Volleyball Tournament Friday and Saturday
Photo: Tommy O/Townsquare Media
There's no place like home and certainly no place like the postseason and for the Montana Tech Volleyball team it will be a little bit of both this weekend as the Orediggers play host to the 2022 Frontier Conference Volleyball Tournament.   The Orediggers, currently ranked #17 in the nation, are simply on a tear going 14-1 in their last 15 matches and bringing a 9-1 conference record into the same gym where they have yet to lose a match this season.  But if you think the title is just going to be handed over to the Diggs, well, you don't know the Frontier Conference.  Simply anything can happen at tournament time.
Diggers Get First Round Bye
The Orediggers and the Rocky Mountain College Battlin' Bears are the top two seeds in the tournament and will receive first-round byes.  In the first round, the 4th-seeded MSU-Northern Skylights (3-7, 11-12) will take on the 5th seed, the University of Providence Argonauts (2-8, 9-19) in the tournament opener at 11am on Friday.  That game will be followed by #3 Carroll College (6-4, 14-11) taking on the 6th-seeded University of Montana-Western Bulldogs (2-8, 10-16) at 2pm.  The lowest remaining seed will play Montana Tech at 5pm and the other first-round winner gets Rocky Mountain College at 7pm.  The Frontier Conference Championship Match is set for 2pm Saturday.  Tournament passes are $20 for adults, $15 for students and seniors while single session tickets are $12 for adults and $8 for students and seniors.  Both are available at the Montana Tech HPER complex.  The winner of the Frontier tournament will receive an automatic bid to the 43rd Annual NAIA National Womens Volleyball Tournament.
The best football venues in Montana
Some of the best and most unique football venues in Montana
Behind The Scenes Peek at Yellowstone Prequel Filming in Butte
Production on the new Yellowstone prequel, "1923" is officially underway in Butte, MT. Here's what we found on a huge outdoor set.
Butte's Ghost Signs Part 3
Here's a look at more of Uptown Butte's ghost signs.
Butte's Ghost Signs Part 4: The Warehouse District