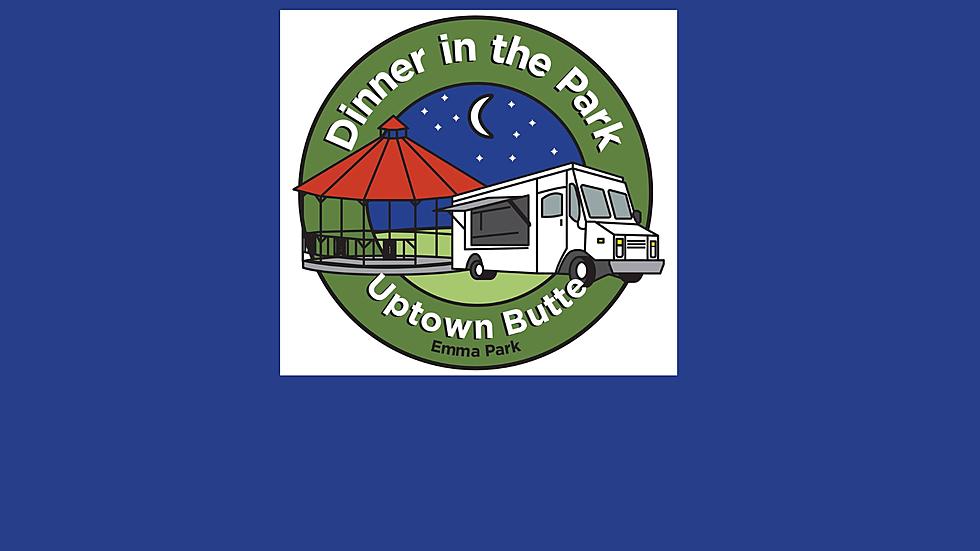 Dinner in the Park Wednesday with the Butte Symphony at Emma Park
Photo: Facebook/Lunch In The Park
This Wednesday, Lunch in the Park will move to the evening and become Dinner in the Park and a fantastic evening is planned for those attending the event at Emma Park.  The gazebo will certainly be near occupancy as the Butte Symphony will provide the music and many familiar food trucks will be on hand including familiar favorites such as Charee's Thai Food, Extra Sprinkles, 406 Fresh, Rockin' MT and Blissful Berry Bowls plus this week there will be full bar service available for those 21 years of age and older.
With the Butte Symphony performing, you can expect top-notch live music in it's purest form.  The Butte Symphony is the oldest symphony in Montana and is made up of many talented local musicians playing not for pay but simply for the love of music.  The symphony is entering its 74th season and is proud to call the beautiful Mother Lode Theater its home.  Part of the secret to the symphony's longevity is the support they get from Butte and surrounding communities not only in terms of talent but also financial backing.  Donations and sponsorships are a big part of what makes the symphony thrive.  Donations of any size are welcome at:
Butte Symphony Association
P.O. Box 725
Butte, MT 59703
You can also call 406-723-5590 or donate directly by clicking here.
Dinner in the Park will run from 5:30 until 8pm Wednesday at Emma Park.  Picnic baskets and coolers or food from surrounding businesses are always welcome but please do not bring any pets.
Butte's Ghost Signs Part 1
Uptown Butte was once one of the largest urban centers in the Northwest and the bustling heart of a thriving Mining City. Here is the first in a series of some of the ghost signs you can see Uptown that have survived through the decades.
"Ghost Signs" of Uptown Butte Part 2
Food and Restaurants you will only find in Butte, MT Part 2