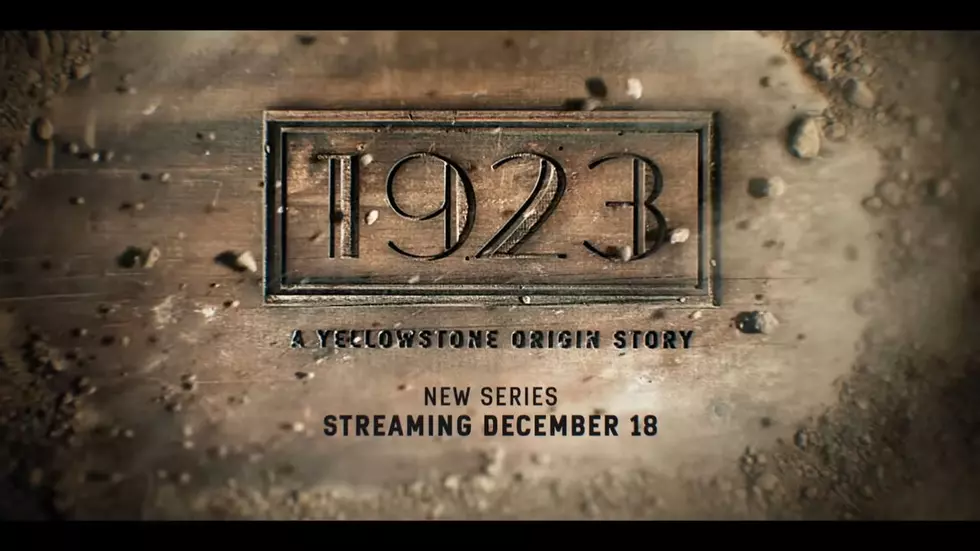 Tyler Sheridan's "1923" opens with historic viewership
1923 Premier - youtube
This weekend saw the premiere of the greatly anticipated 'Yellowstone' prequel '1923'. The third installment focuses on the Dutton Family post-World War I, dealing with historic drought, Prohibition, and the beginning of the Great Depression.
From writer/creator Taylor Sheridan, 1923 stars Harrison Ford and Helen Mirren, as Jacob and Cara Dutton. The all-star cast also includes (what appears to be the protagonist) Jerome Flynn as a sheep shepherd, Robert Patrick as William McDowell, and Timothy Dalton as Donald Whitfield.
Over this past year, principal photography for 1923 took place in and around Butte Montana.
Taylor Sheridan's universe continues to broaden and draw people into its many folds. The Season 1 premiere of 'Yellowstone' in 2018 was viewed by 2.8 million people on the Paramount Network. Since that opening night, 'Yellowstone' has continued to draw people to it, as shown by its season 5 premiere bringing in 10.3 million viewers.
The mini-series 1883 with Tim McGraw and Faith Hill had an opening episode 2.6 million viewers. At the time it was Paramount plus' most-watched original series. It had the largest new series premiere on cable TV since 2015 (Fear The Walking Dead).
That brings us to this past Sunday, and the premier of 1923. According to Paramount, 1923 brought in 7.4 million viewers across telecasts and streaming combined. Making it the largest debut ever on Paramount Plus. And that was for the first episode. It will be interesting to watch the numbers as the series continues. I find it hard to believe that they will drop when all other Tyler Sheridan properties do nothing but climb after they are introduced.
Besides, how much fun is it to pause every 2 minutes looking for friends, loved ones, and Butte landmarks in each episode? With Christmas this Sunday, the second episode will not air until New Year's Day on Paramount.
Butte locations seen in the 1923 trailer
The Butte locations spotted in the new 1923 trailer
Behind The Scenes Peek at Yellowstone Prequel Filming in Butte
Production on the new Yellowstone prequel, "1923" is officially underway in Butte, MT. Here's what we found on a huge outdoor set.
The Dutton Ranch (aka Chief Joseph Ranch)