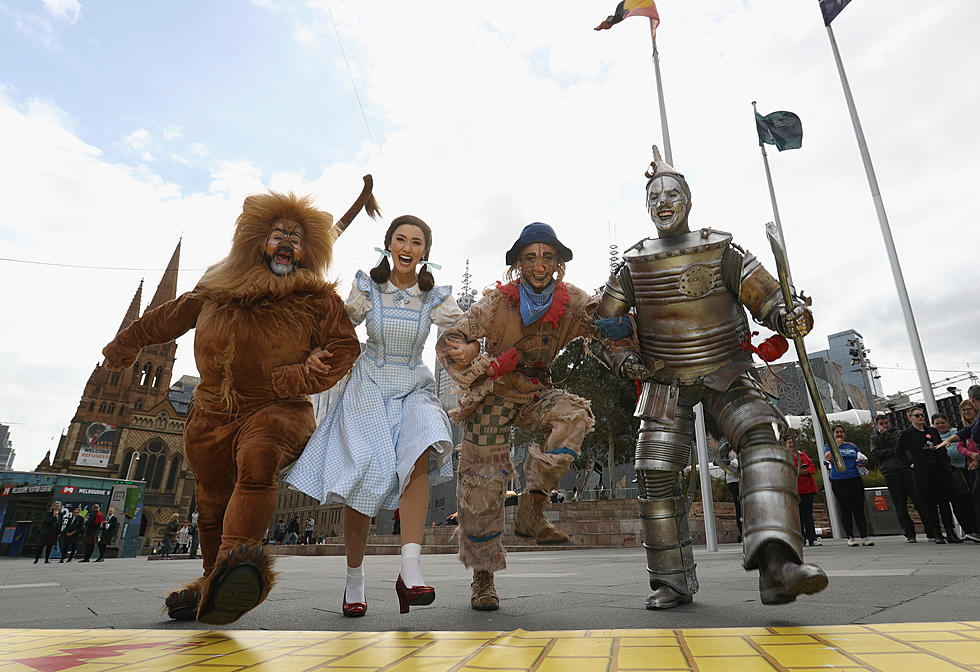 Click Your Heels And Get Your Tickets For Spirit Gala 23
(Photo by Robert Cianflone/Getty Images)
The yellow brick road is stretched out in front of you, so get prepared for the St. James Foundation Spirit Gala 23.
This year's theme is "There's no place like home". So, gather the troops, argue over who gets to dress up as Dorothy, and get ready for a great night! The doors will be flung open for your audience with the Wizard, Thursday, June 8th at 5:00 pm.
The St. James Gala will be held at the Copper King Hotel again this year, and this is one of those events that is on the short list of 'must attend' functions in Butte. Each and every year, we are treated to a beautifully decorated space, amazing food, and an incredible display of both silent and live auction items. This is truly an event that I urge you to attend, it is an amazingly fun night for a great cause.
This year's Gala is raising funds for the continued growth and improvement of the St. James Heart Center and Cardiac Rehab. Heart Disease is the leading cause of death in Montana, and thanks in large part to the addition of the Helmsley Charitable Trust Cardiovascular & Imaging Center, St. James is now a fully accredited Chest Pain Center. The proceeds from this year's event will help provide the best possible heart care for patients.
Through the years, the Gala has raised funds for several different areas of care. Last year we raised funds for the mobile mammography unit, in previous years funds have gone to Labor and Delivery, Patient Compassion Fund, and the Cancer Center.
So if you haven't grabbed your tickets yet, you still have time! You can find ticket information HERE.
I hope to see you Thursday, June 8th for the St. James Foundation Spirit Gala 23: There's No Place Like Home. Doors will open at 5 pm.
"I shall take the heart. For brains do not make one happy, and happiness is the best thing in the world."
-Tin Man
Offbeat adventures: Travel to the coolest hidden wonders in every U.S. state
Fuel your offbeat travel dreams.
Stacker
found the coolest hidden wonders in all 50 U.S. states (plus D.C.) using data from
Atlas Obscura
.
[WARNING: Under no circumstances should you enter private or abandoned property. By doing so you risk bodily harm and/or prosecution for trespassing.]
WOOF: These are the most popular dog breeds in America