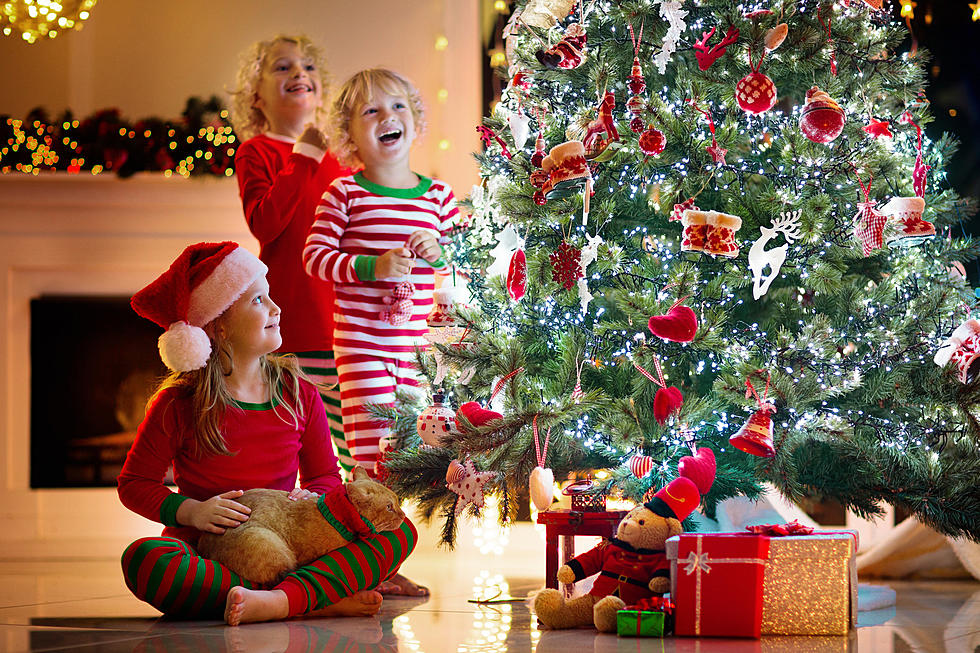 Commemorative Holiday Ornaments available for a limited time through Mainstreet Uptown Butte
Photo: Townsquare Labs/Getty Images-FamVeld
Looking for an early Christmas gift or a unique addition to your family's holiday decor? Two new commemorative Holiday ornaments are back by popular demand, but for a limited time.  The following is a press release from George Everett of Mainstreet Uptown Butte.
This year, a new Butte tree ornament is available to commemorate the Copper Star on display in the BSB Courthouse.  The ornament is available to help decorate holiday trees and they are available for $10 each from Mainstreet Uptown Butte.  The ornament is inspired by the Copper Star that was fabricated for Montana Resources and graced the top of the Capitol Christmas Tree in Washington, D.C. in 2017.  The star, now on display inside the entryway of the BSB Courthouse, has eight points and features Montana's State Flower, the Bitterroot, on the front and back - a three-dimensional copper piece is attached at the center.
A second holiday ornament commemorates 20 years the Lighten Up project to illuminate the headframes on the Butte Hill.  It features on of Butte's storied headframes traced in red lights.  Both ornaments make excellent gifts for friends and family looking for a touch of Uptown Butte for their holidays celebrated near or far from the Mining City.
To order these new ornaments for your tree, send a check or money order for $10 each to Mainstreet Uptown Butte, P.O. Box 696. Butte, MT  59703.  For more information, send an email to Mainstreet Uptown Butte at geverett@montana.com or text (406)565-2249.
Worst Christmas 'goodies'
The Christmas goodies I (we) avoid every year
Gallery Credit: Paul Panisko
Some suggestions for last place teams in your fantasy football league
A list of a few 'punishments' for the losing team in your fantasy football league.
Gallery Credit: panisko, Tom O'neill