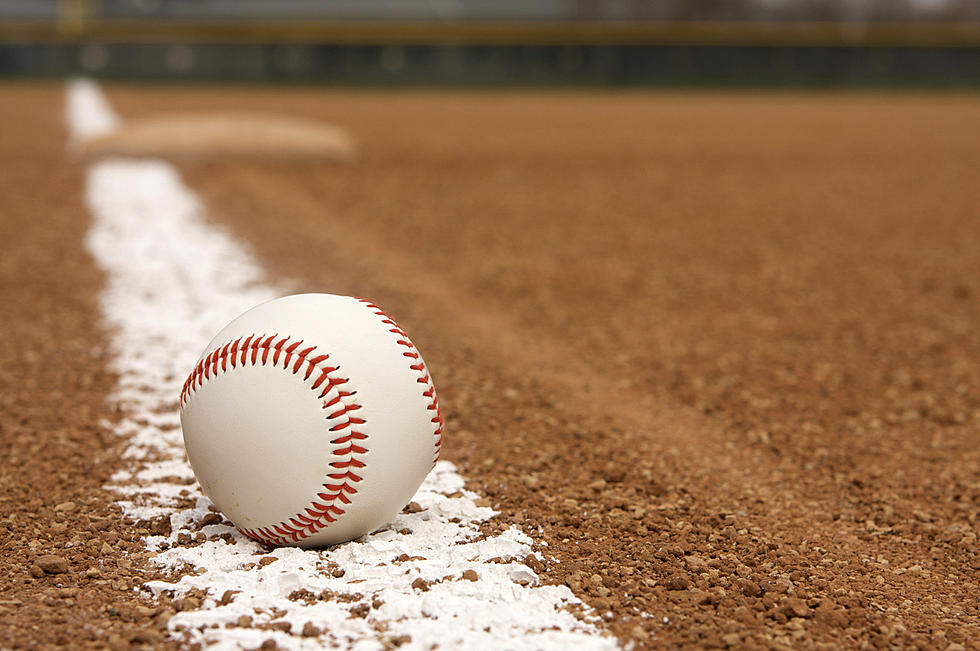 Maroons baseball opener postponed; here's a look at the rest of their schedule
Photo: Townsquare labs/Getty Stock/David Lee
Butte Central's first baseball games in school history have been postponed due to the approaching winter storm that is expected to hit most of our area this weekend   The Maroons were scheduled to launch their inaugural season on Saturday in Columbus with games against both the hosts and the Sidney Eagles.  Makeup dates will be announced once they are finalized according to Butte Central Athletic Director Chad Petersen.
Let's take a look at the upcoming schedule for Butte Central Baseball while keeping in mind that the crazy Spring weather in Southwest Montana will undoubtedly mean that dates will change frequently.  On the schedule for the Maroons as of today is a road contest next Thursday against the Dillon Beavers with the varsity contest at 1pm and the JVs at 3pm.  Their home opener is next Saturday at 3 Legends Stadium against the Belgrade Panthers with the varsity at noon and the JVs at 2pm.  The Belgrade game will be the first of a five-game homestand and will be followed by a visit from the Butte High Bulldogs on Monday, April 3 with the varsity at 1pm and the JV contest at 3pm.  After a short break the Maroons will host Columbus Thursday, April 13 (varsity 1pm, JV 3pm), Sidney the following day (varsity at 4pm, JV at 6pm) and Lone Peak Thursday, April 20 (varsity at 3, JV at 5).  The Maroons will hit the road on Friday, April 21 for a contest against the Belgrade Panthers (varsity at 3, JV at 5), they will play a varsity game at Stevensville, 4pm on Monday, April 24 and will be the visitors at 3 Legends Stadium verses the Butte High Bulldogs on Tuesday, May 2 (varsity at 4pm, JVs at 6pm).  Their final regular-season home contest will be against Dillon on  Thursday, May 4 (varsity at 4pm, JVs at 6pm) before their final 2 contests of the season will be on the road, at Lone Peak (in Big Sky, MT, varsity at 3pm, JVs at 5pm), and Saturday, May 13 at Browning (varsity at noon, JVs at 2pm).  The all-class State Tournament will be here in Butte May 18-20.
Montana Laws
Montana laws on the books, that are... interesting.
The Worst School Team Names and Mascots We Could Find
There are good school names and mascots and then there are....these ones.
LOOK: Here are 25 ways you could start saving money today
These money-saving tips—from finding discounts to simple changes to your daily habits—can come in handy whether you have a specific savings goal, want to stash away cash for retirement, or just want to pinch pennies. It's never too late to be more financially savvy. Read on to learn more about how you can start saving now. [
From:
25 ways you could be saving money today
]