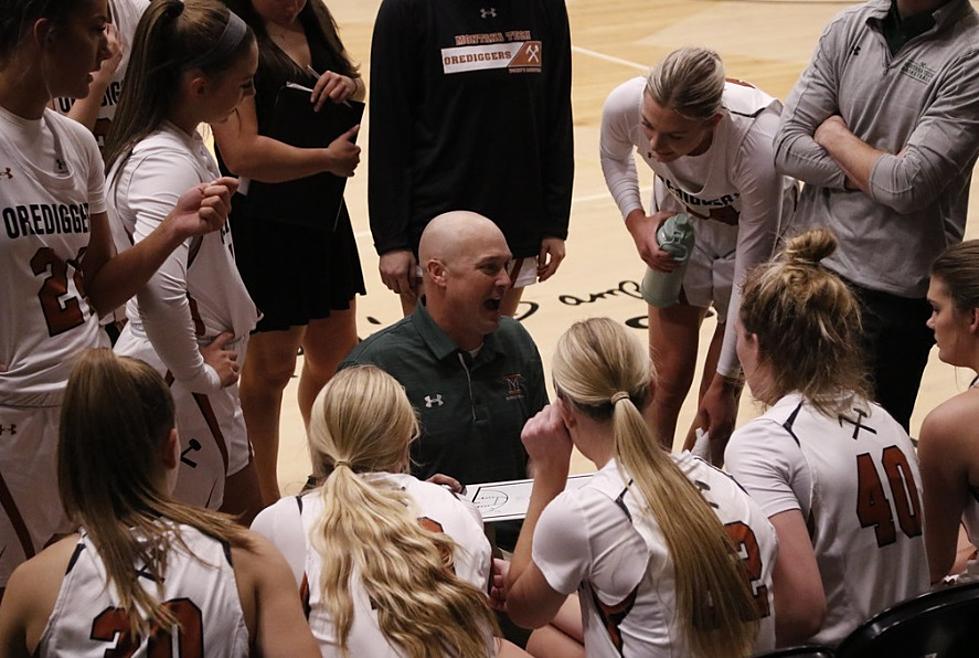 Montana Tech Women's Basketball Sets Dates For Summer Camps
Photo courtesy of JonWick5518 designs- Townsquare
The Montana Tech Women's Basketball Program is getting geared up for its summer camps. There will be opportunities for kids of all ages, and kids from all communities to attend.
The 2023 Oredigger High School Skill Camp will take place on the Montana Tech Campus June 22-23, and it will be for 9th-12th grade athletes. The camp is designed to take a player's game to the next level, through high-level skill development, and individualized instruction from the Montana Tech coaching staff. There will be post and guard concepts, specific work on shot mechanics, footwork, and the proper mindset.
June 22nd- The camp will run from 5:30 pm-8:30 pm (registration will take place from 4:30-5:30)
June 23rd – 9 am-12 pm.
You can find out more information about the camp and how to sign-up HERE.
The 2023 Oredigger Team Camp will take place in the HPER on June 23-24.
The Team Camp will be run by the Montana Tech coaching staff along with current Oredigger players. The camp is for High School girls' teams at the varsity level, as well as sub-varsity level. Games will be played at Montana Tech, as well as Butte High School, and each team is guaranteed at least 4 games. Full information about the team camp can be found HERE.
The Oredigger basketball team will go on the road for several satellite camps throughout Montana this summer, and they will run those camps hand-in-hand with Montana Tech Volleyball. There will be sessions for 3rd-8th graders, as well as high school athletes, and they encourage dual sport athletes to participate in both sessions. They also welcome 3-8th grade boys to these satellite camps.
The camp locations and dates are as follow:
Bridger: June 1-2
Wibaux: June 5-6
Baker: June 7-8
Shelby: June 19-20
You can learn more about the satellite events HERE.
Montana Tech Women's Basketball Coach Jeff Graham and his assistants look forward to seeing you in the gym this summer! You can follow the Diggs on their webpage HERE.
#RollDiggs
LOOK: Biggest underdog victories in March Madness
Every spring, legions of sports fans turn their attention to college basketball when
March Madness
takes the national spotlight. Using aggregated Associated Press data, BestOdds has come up with 10 of the biggest—and most unlikely—underdog wins in March Madness history.
LOOK: MLB history from the year you were born
Stacker
compiled key moments from Major League Baseball's history over the past 100 years. Using a variety of sources from Major League Baseball (MLB) record books, the Baseball Hall of Fame, and audio and video from events, we've listed the iconic moments that shaped a sport and a nation. Read through to find out what happened in MLB history the year you were born.