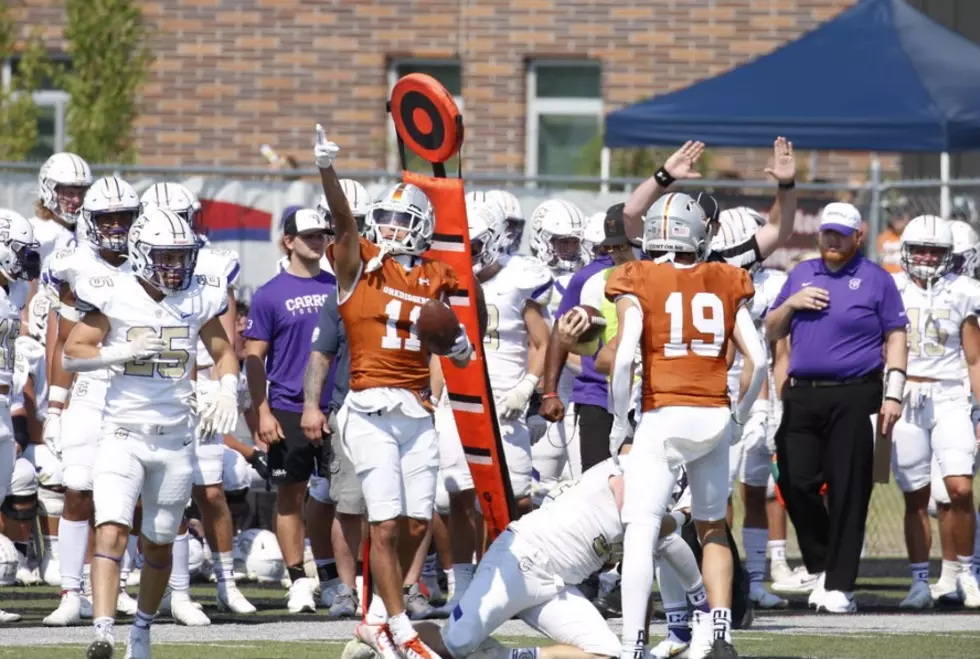 Oredigger Class of '23 Signing Party Wednesday
photo JonWick/5518Design
The Montana Tech Oredigger Football team is gearing up for their 2023 Signing Party. The event is coming up this Wednesday (2.22.23) at the Knights of Columbus in uptown Butte, starting at 6:30 pm.
The Oredigger Football team is coming off a 7-3 campaign, finishing 3rd in the Frontier Conference. Under 3rd year Head Coach Kyle Samson, the Orediggers have gone 12-8 in 2 full seasons of play. (losing the 2020 season to Covid)
This year's recruiting class is incredibly deep, with 35 student-athletes signing with Montana Tech, 27 of those from Montana. The 8 athletes from out of state include 4 from Idaho, 2 from Wyoming, and one each from Washington and California.
"This is our third full recruiting class as a staff and we are very proud that we have been able to bring in some of the top recruits in Montana and in the northwest. We are very proud to add two of the top kids from our hometown right here in Butte."  Head Coach Kyle Samson
The 2 players from Butte he is referring to are Jace Stenson, and Zach Tierney
You can read about Tierney's signing from a previous article HERE.
The group with the most incoming recruits is the Defensive line, with 6 athletes coming in, and right with them is the Offensive line with 5 signees. Having depth at both of those spots is incredibly important, but not a luxury that is enjoyed very often in the Frontier Conference.
The signing class also boasts 2 talented Quarterbacks, Jake Casagranda from Bozeman, and Jarrett Wilson from Polson High School. Adding these two to a very talented QB room is going to create some outstanding competition for years to come.
That's just a handful of the incoming Orediggers, join us Wednesday night at the Knights of Columbus for a complete rundown of every signee, hear from the coaches, and meet the players and families that we welcome into the Oredigger family. Again start time on Wednesday is 6:30 pm, and you can RSVP with Coach Schleeman by emailing dschleeman@mtech.edu.
The full Class of 23 can be viewed HERE.
#RollDiggs
Oredigger All Conference
Montana Tech Football All-Conference list