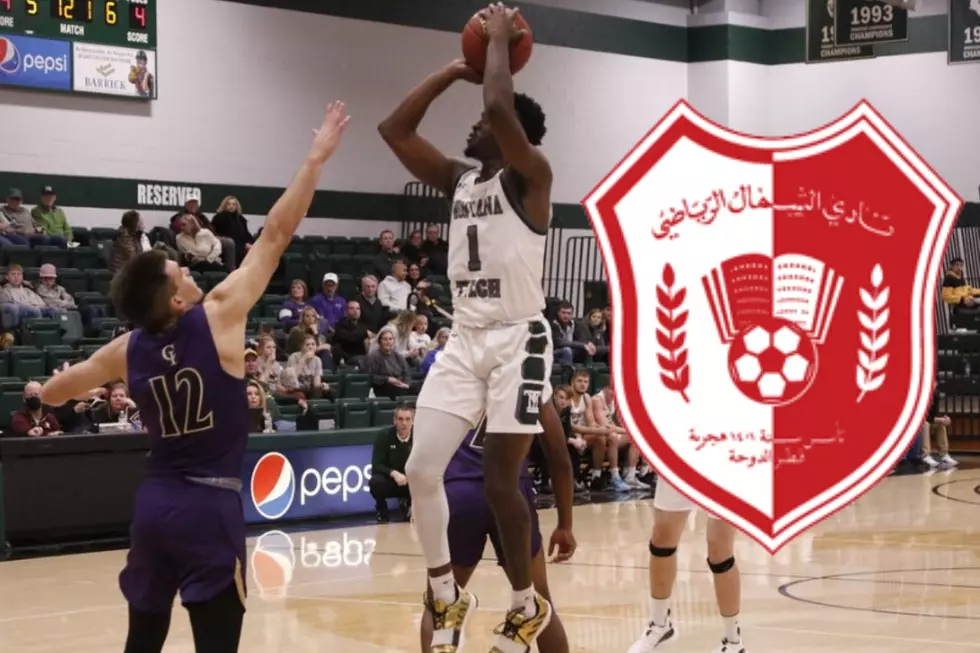 Oredigger great Sindou Dialo continues to shine in his rookie season
Sindou Dialo continues to impress in his rookie season. photo used with permission Jon Wick-5518Designs
Former Oredigger Sindou Dialo is fast approaching the end of his first full season playing professional basketball for Al Shamal of the Qatari Basketball League.
Thirteen weeks into what appears to be a fourteen-week regular season, Al Shamal is sitting in fourth place, with a 10-4 record.  With two games remaining (May 15, and May 18), Sindou and Al Shamal can finish no worse than fourth, but also could still climb to the top of the pile with a little help.
After checking in with Montana Tech men's basketball coach Adam Hiatt, he confirmed that the top four teams will make the playoffs, and battle for the Qatari Basketball League title.
The winner of the 9 team, Qatar Basketball League punches their ticket to the FIBA Asia Champions Cup, an eight-team tournament consisting of eight different League Champions. Al Shamal has advanced to that tournament twice in its history, in 2019 and 2020.
Fifteen games into his professional career, Sindou Diallo is Al Shamal's leading scorer averaging 21 points, along with 5 rebounds, and 5 assists a contest. Going back to his professional debut on January 11th, he put up 29 points in 40 minutes, and he hasn't missed a beat since. In fourteen league games this year Sindou has put up two 31-point performances (coming back-to-back on April 4th and 8th). On the year, he is shooting 56% inside the arc, and 35% from downtown.
Sindou Dialo is having an outstanding rookie season and should be a frontrunner for rookie of the year.
In 3 seasons with the Orediggers, Sindou was a 3- time All-American, and 3-time First Team All-Conference selection. Sindou finished his Tech career with 1513 points (#7 all-time). In his senior season, he led the Orediggers on a historic run, winning the Frontier Conference tournament crown, then on to Montana Tech's first NAIA National Tournament win in school history.
Sindou will always have a special place in the hearts of Orediggers, because of his incredible abilities, his remarkable drive, but more importantly his strength of character.
You can take a look at his season stats as well as follow his progress HERE.
Keep Rollin Sindou.
LOOK: Biggest underdog victories in March Madness
Every spring, legions of sports fans turn their attention to college basketball when
March Madness
takes the national spotlight. Using aggregated Associated Press data, BestOdds has come up with 10 of the biggest—and most unlikely—underdog wins in March Madness history.
LOOK: Cities with the most expensive homes in Montana
Stacker
compiled a list of cities with the most expensive homes in Montana using data from Zillow.