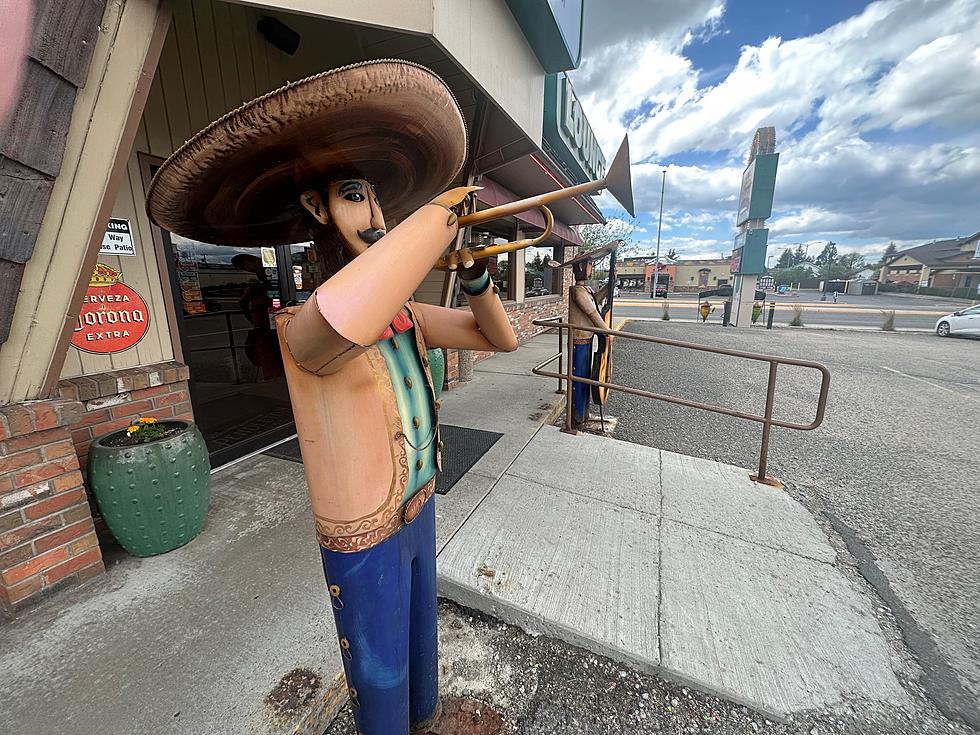 Who has the best Mexican food in Butte?
Butte has some of the best Mexican restaurants in Montana. Here are a few of our favorites. Photo: Tommy O/Townsquare Media
Although we may hang our hats on pasties and pork chops, Butte, MT has always been a city where you can find outstanding Mexican food.  From a quick taco or burrito to a sit-down meal, here are a few of what we think are Butte's best Mexican restaurants.
THREE AMIGOS - 2930 HARRISON
Complete with a full bar so you can enjoy a cerveza or margarita along with your meal, Three Amigos offers classic Mexican fare such as tacos, burritos, enchiladas and chimichangas served with traditional refried beans and Spanish rice.  The decor inside is very colorful and you can also relax in the adjacent casino.
TACO DEL SOL - 146 W. PARK
The first Taco Del Sol opened in Missoula in 1997 and offers "burritos and tacos influenced by the flavors from the iconic burrito shops in the San Francisco Mission District."  Their Mission Burrito is a local favorite, and their shrimp tacos are indeed a treat.  The Butte location is on the corner of Park and Montana on the Stephens Block.
LA SIRENA - 501 S. EXCELSIOR
La Sirena is a drive thru only restaurant but do not let a line at the speaker deter you.  Generous portions, tortillas that are handmade daily and specialties such as their Green Chile Pork Chimichanga, Street Tacos, Burrito Bowls and weekly specials.  La Sirena is quickly becoming a local favorite.
CHRISTINA'S COCINA - 2201 SILVER BOW BLVD.
Christina's is a terrific sit-down restaurant who are Butte-famous for their chicken cilantro rolls with green goddess dressing.  Their steak fajitas are worth the trip alone and they are adjacent to McGrath's Pub in case you want to wet your whistle while you enjoy your fresh chips and salsa before your meal.
Five Things You Must See When Visiting Butte, Montana
Butte, Montana is a history buff's dream. With a history of being a rough-and-tumble mining camp, Butte is home to one of the largest Historic Districts in the nation and a has some fascinating things to see whether you're visiting for a day or for the season.
Some unique rentals around Butte Montana
a look at some of the more interesting rentals in and around Butte Montana
Know Your Butte History: Standing Mine Headframes
Dozens of mine headframes used to dot the Butte hill but most have since been torn down or swallowed by the Pit. Here are the ones that still tower proudly over our town.