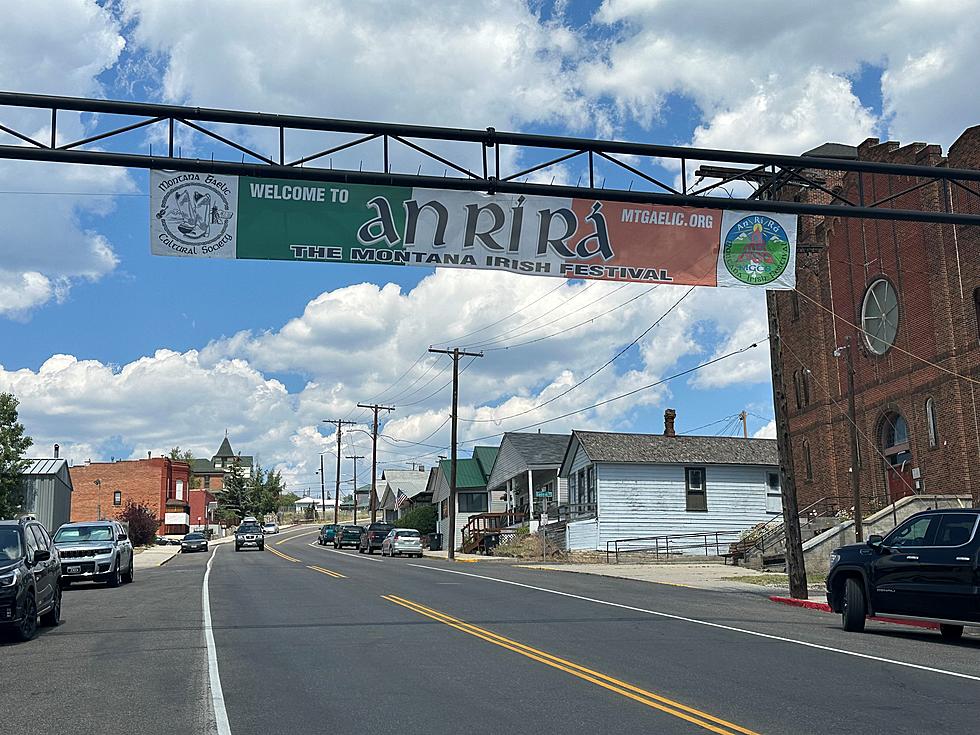 An Ri Ra Festival returns to Butte this August
Photo: Tommy O/Townsquare Media
The welcome banner is up and the commemorative heritage signs are decorating Uptown lampposts in anticipation.  August 11th, 12th and 13th will see the return of the Montana Gaelic Cultural Society's An Ri Ra Festival at the Original Mineyard and again this year a bevy of workshops, dance, storytelling, music, and even Irish Road Bowling, a traditional Irish mass and more will return to the Mining City.  If you are one of the many here in Butte with Irish roots or if you just enjoy the celebration of Irish heritage, the An Ri Ra Festival will be a great place to celebrate, to learn and to gather.
Let's talk Irish music.  From traditional Irish folk to modern rock, the An Ri Ra Festival has gained a reputation for bringing in some of the most talented and in demand Irish musicians in the world.  This year is certainly no different.  Direct from the Emerald Isle (with one member hailing from France) are The Jeremiahs, an Irish folk band with a worldwide following will be appearing as will Padraig Allen and the McLean Avenue Band.  Here's a recent clip from a recent show in New York.

As big a part of the An Ri Ra as the Irish flag itself and born and bred right here in Butte, Dublin Gulch will be making several performances throughout the weekend.  Also coming to town, Reverie Road, an eclectic Celtic band with roots in festival veterans Solas and Cherish The Ladies.  Also look for performances from Butte's own Tiernan Irish Dancers and the Trinity Irish Dancers.
Some unique rentals around Butte Montana
a look at some of the more interesting rentals in and around Butte Montana
Know Your Butte History: Standing Mine Headframes
Dozens of mine headframes used to dot the Butte hill but most have since been torn down or swallowed by the Pit. Here are the ones that still tower proudly over our town.