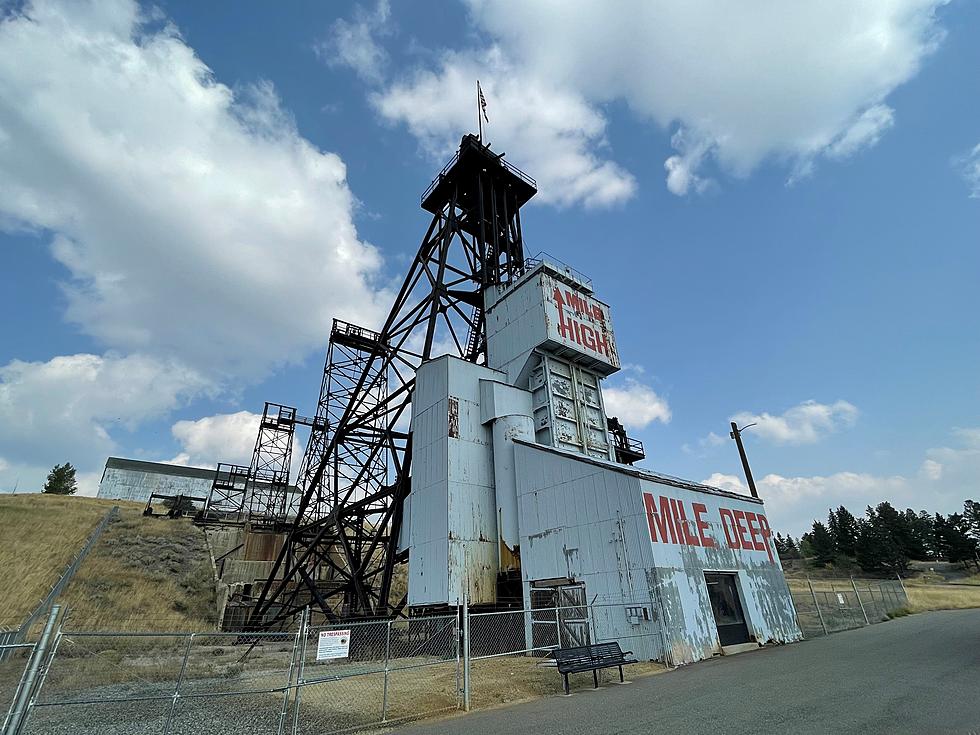 Butte's mine headframes. What in the heck are they?
Photo: Tommy O/Townsquare Media
You see them every time you drive through Butte.  They kinda look like buildings, but they're not.  And they're all over the hill.  They all look relatively similar yet upon closer inspection there are subtle differences.  What in the world are these behemoth structures?
These structures are the headframes that were erected over some of the many underground mine workings from Uptown Butte's past.  Only it wasn't called "uptown" back then because there was no Berkeley Pit (another story we will save for later). It was just "The Hill" and the mines were all over.  There was the Neversweat with her seven stacks.  There was the Pennsylvania, the High Ore, the Blue Jay, the Buffalo and many, many more.  Each mine, by definition, would dig deep into the ground in search of precious metal.  The headframes were designed as a sort of pulley system to raise and lower "skips" up and down the growing mine shaft.  They would bring both men, materials and metal to and from the Mining City's surface.  Most would start out with a small, wooden frame as their primary hoist and a pair of old wooden headframes are still standing today but are relatively inaccessible.
As the workings of the mines grew deeper, bigger and sturdier headframes were needed, some growing as large as the ones you see still standing today.  None grew bigger than the youngest underground mine on the hill, the Kelley Mine, whose operation utilized a pair of concrete mine shafts.  Both are still standing, but most of Butte's other old headframes have either been torn up or swallowed by the growth of the Berkeley Pit as all of Butte's underground mining operations ended in the 1970s.
Still, a handful of Butte's old headframes are still stainding.  Which ones?  How many can you name?  Here is a list of the mine headframes that are still standing in the Mining City today.
Know Your Butte History: Standing Mine Headframes
Dozens of mine headframes used to dot the Butte hill but most have since been torn down or swallowed by the Pit. Here are the ones that still tower proudly over our town.