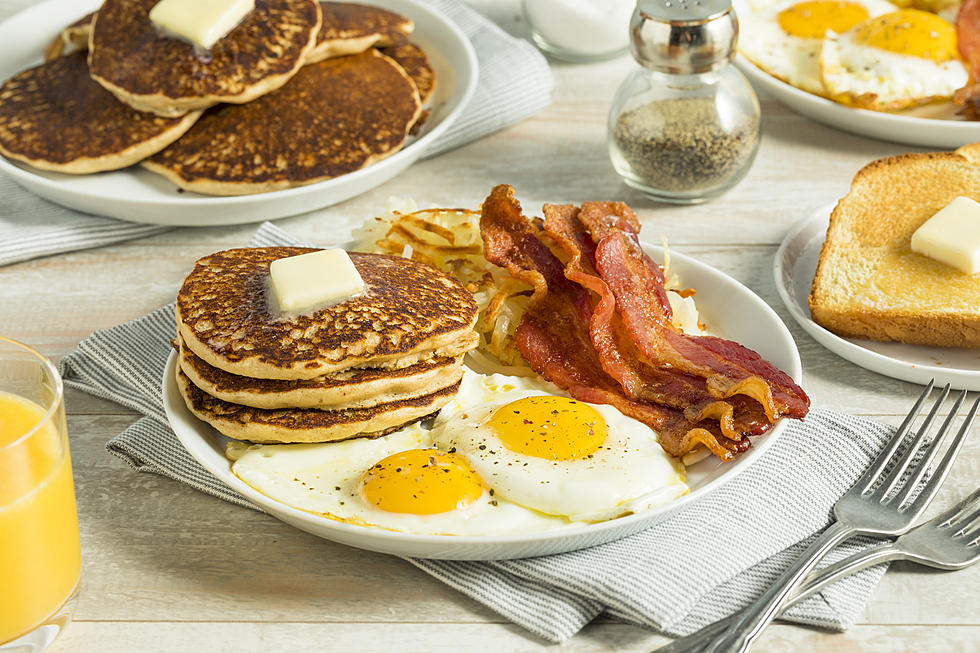 Elks to host Pancake Breakfast, Bingo this Sunday
Photo: Getty Images/bhofack2
Bring your appetite and your bingo cards to the Elks this Sunday because they've got a full day of activities planned for you.
Let's start with the big fundraiser breakfast that they have planned for the Orphan Girl Children's Theater in Butte.  For over 25 years, the Orphan Girl Children's Theater has provided youngsters here in Butte with an incredible performing arts program.  They put on their own productions, from set assembly to lighting.  They educate.  They laugh.  They grow.  Ask any young adult who has been involved with this group on the effect they've had on their lives and they will happily tell you about the great things that the Orphan Girl does and has done for them.  Well, to help them out this Sunday, just bring your family and your appetite.  Ten buck a person will get you pancakes and eggs, bacon, sausage, juice and coffee.  Of course, all proceeds will go directly to the Orphan Girl.  And if you miss this one, there will be another fundraiser breakfast next Sunday as well.
Later that afternoon, Sunday Funday Bingo is set to fire up at 1pm, the doors open at 12:30pm.  Players must be 18 years of age or older and food and beverages will be available for purchase.
The Butte Elks Lodge is located at 206 W. Galena and is a great place to hold your next event be it a business meeting, a family reunion or a wedding reception.  Call (406) 782-3278 for details.
Food and Restaurants you will only find in Butte, MT Part 2
Gallery Credit: Gallery Credit: Tommy O/Townsquare Media
5 School Lunch menu items from the 70s and 80s we wish we could find as adults
Gallery Credit: Gallery Credit: Tommy O/Townsquare Media
10 Deepest lakes in the World
A rundown of the 10 deepest bodies of water on Earth
Gallery Credit: Paul Panisko