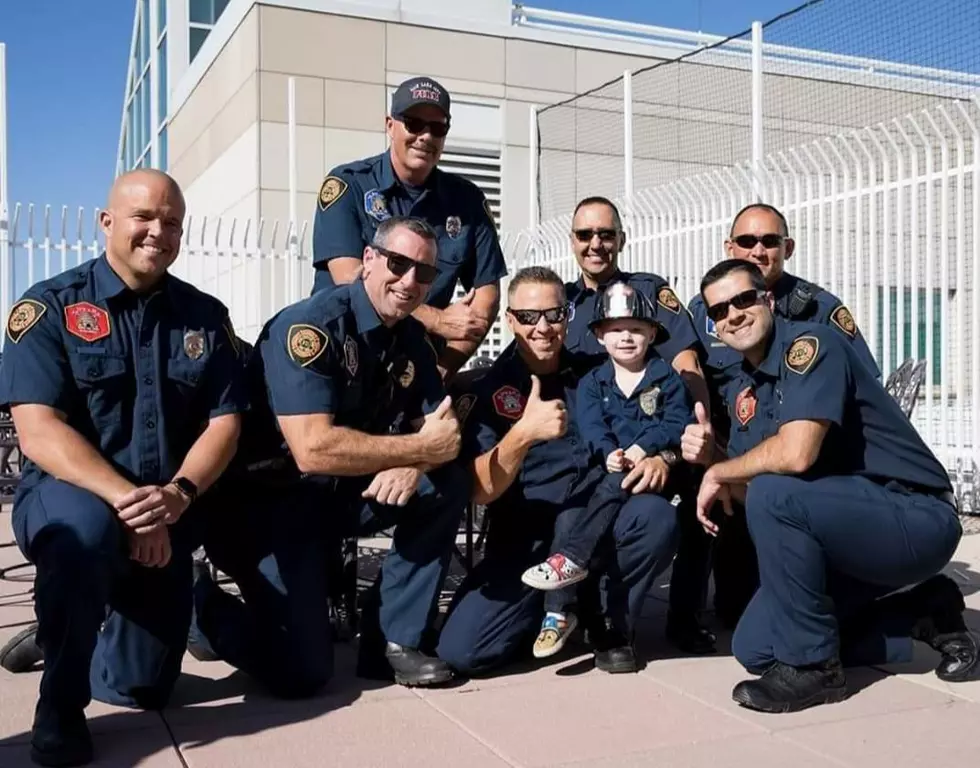 First Responder Parade for Butte's Own 'Incredible Hulk' is TONIGHT
Courtesy photo: Michael Schow
#Hulk Strong...Yes, those were the words that appeared in response to a Facebook post I first saw in September 2020. The post spoke of the Mascot Miracles Foundation and how they received word of a 5-year-old boy battling cancer by the name of Hulk in Butte, Montana, who was a big fan of first responders. Soon after, I witnessed and was enamored by more posts created by Hulk's father, Michael, who revealed the courage of his incredible little boy, his community ventures, and then full circle, Hulk's heroic persona and his intrigue with first responders.
As time passed and in recent weeks, it was brought to light on social media how Hulk had a significant setback. During a full body scan in late October, Hulk's oncologist believed that the cancer had moved into the bone and was now throughout Hulk's entire body. The news brought great pain and despair to the family and the community. Still, without any hesitation, an outpour of support was made evident within seconds of the news surfacing on social media. In true fashion, family, friends, and acquaintances quickly came together for Butte's Incredible Hulk!
The first way the community is coming together for Hulk is with a Gofundme page currently active and set up to help with monetary expenses. Donations can also be made at Mountain West Federal Credit Union (400 E. Park in Butte) if you do not want to donate online. The second way family, friends, and the community are coming together for Hulk is by way of one of his favorite things; A First Responder Parade tonight (November 12th) beginning at 7 p.m. to honor him! The parade, set to highlight a superhero in his own right, is expected to start on Elizabeth Warren and make its way onto Harrison Avenue. So, show your support for the First Responder Parade tonight in honor of Hulk and keep him in your prayers. Be sure to give Hulk a big shout out!