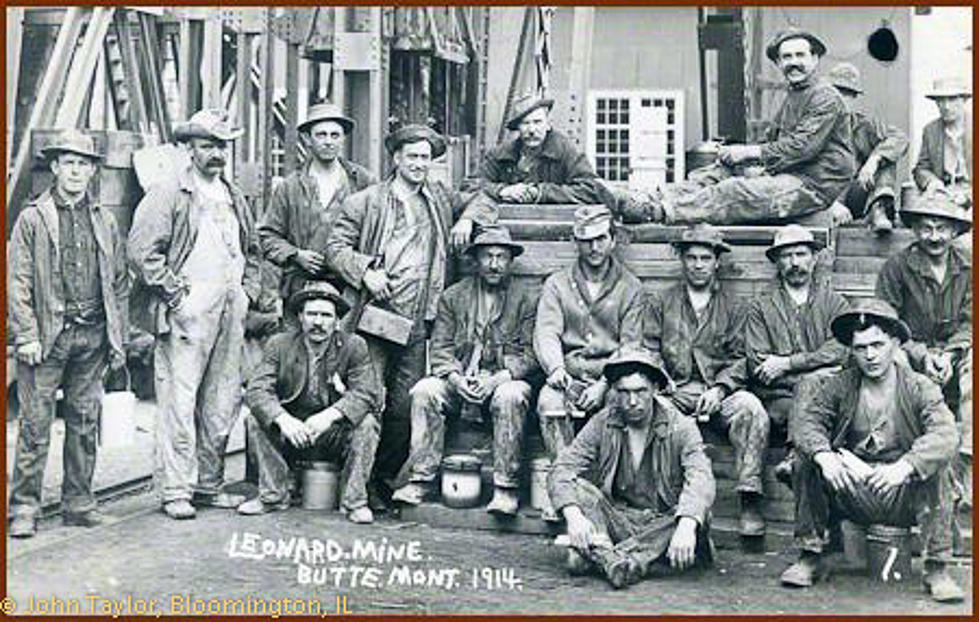 Get Your Tickets Now For "Butte The Bold"
Butte - Miners Union Hall 1914
Back in January, the call went out from the World Museum of Mining, Open Auditions for a presentation entitled "Butte the Bold".
The Friends of the World Museum of Mining have been working on this production over the last several months. The production is an all-volunteer, all-original living history play centered on some of the lesser known, but still important characters and events that have shaped the Mining City into what it is today.
Butte the Bold will be performed on the Mother Lode Theatre stage on July 13th, starting at 7:30 pm. (One Night Only!) You can get your tickets HERE.
The production will be in nine acts and will tell the (mostly) true stories of these amazing times and people. (This is about Butte, so there is naturally going to be some embellishment) The narrator of the tale will be legendary miner and storyteller Matty Kiely, played by Butte's own John Emeigh, who will guide the audience through each Act, painting the colorful picture of some of Butte's best stories that you have ever heard.
All proceeds raised from the presentation of Bute the Bold, will go toward renovations at the World Museum of Mining, helping keep Butte's history fresh and fun for years to come.
While you are on the World Museum of Mining Page make sure to schedule your underground mine tour. This is a one-of-a-kind experience you won't find anywhere else. The guided underground mine tour will lead you 100 feet into the Orphan Girl Mine to see the original shaft station, (where ore, rock, and workers were hoisted up, and lowered down mine shafts) Guests will also view one of the few, publicly accessible, exposed veins in North America.
Butte the Bold will be a great night for Butte, and a night where everyone who attends, will learn something new about the Mining City.
Know Your Butte History: Standing Mine Headframes
Dozens of mine headframes used to dot the Butte hill but most have since been torn down or swallowed by the Pit. Here are the ones that still tower proudly over our town.
10 Deepest lakes in the World
A rundown of the 10 deepest bodies of water on Earth