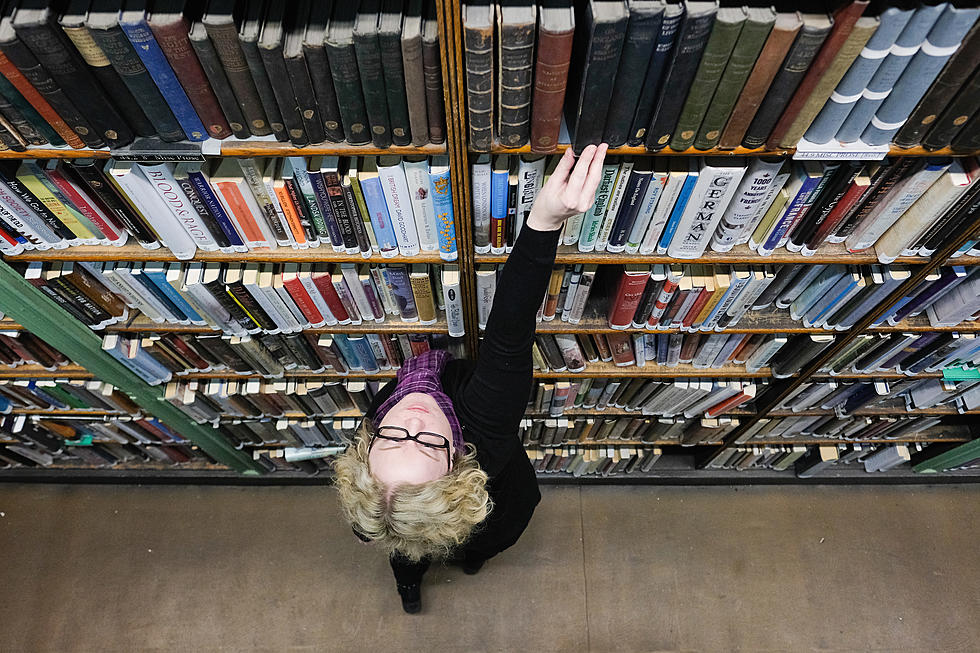 Fantastic Independent Book Stores In SW Montana
(Photo by Ian Forsyth/Getty Images)
I will start by saying I love all bookstores, all of them. But there is just something wonderful about a local bookstore. They have a vitality unlike any other business.
My assumption is they start as shelves with books and a smattering of knick-knacks, but as the years go they grow and morph into a living, breathing, ever-changing thing of beauty. Every single independent bookstore is like none you have seen before or will see again.
So as the weather starts getting a bit nicer, maybe it's time for a trip to a few bookstores that you might not hit on the regular. Here is a short list of some fantastic local bookstores, hopefully, you find something wonderful.
I am going to start with The Corner Bookstore, mainly because it's in my old stomping ground of a neighborhood. It's located at 1877 Harrison Ave, right across from the Fire Station. They are open Wednesday through Saturday. It's an amazing, historic building packed with everything you could want to read, and more. This is a place you always leave in a better mood than when you entered.
The Isle of Books is located at 43 E. Broadway in Uptown Butte. Maybe it's luck, maybe it's the sci-fi gods smiling on me, but anytime I am looking for something 'odd', I find it at the Isle of Books. I feel like I have spent considerable time in the store, and I feel like I have truly seen very little. And they sell vinyl too, even better.
Second Edition Books, is located at 112 S. Montana Street. The number of times I have walked out of Second Edition clutching some hardback that I thought I would never find, is high. I think it's mandatory to pick up at least 3 books and exclaim "Why would anyone sell this?"
Heading out of Butte for a few quality shops worth your time.
Browsing Bison Books is located in Deer Lodge, at 515 Main St., they also have a Stevensville location at 115 W. 3rd Street. They are open Wednesday through Saturday, they have an incredibly varied display, featuring Montana authors and subjects. They have a 'backroom' where you can make an appointment to view their rare books and comics, how cool is that? You can visit their website HERE.
Now for more, Browsing Bison has a Philipsburg location as well! It is located at 206 E. Broadway in the Burg, so make sure to stop in and see what they have to offer.
That is just a few of the independent bookstores around our area. I look forward to expanding the map a bit and looking at what some other communities have to offer. Make sure to let me know who is your favorite.
LOOK: What major laws were passed the year you were born?
Data for this list was acquired from trusted online sources and news outlets. Read on to discover what major law was passed the year you were born and learn its name, the vote count (where relevant), and its impact and significance.
KEEP READING: Scroll to see what the big headlines were the year you were born
Here's a
look at the headlines
that captured the moment, spread the word, and helped shape public opinion over the last 100 years.