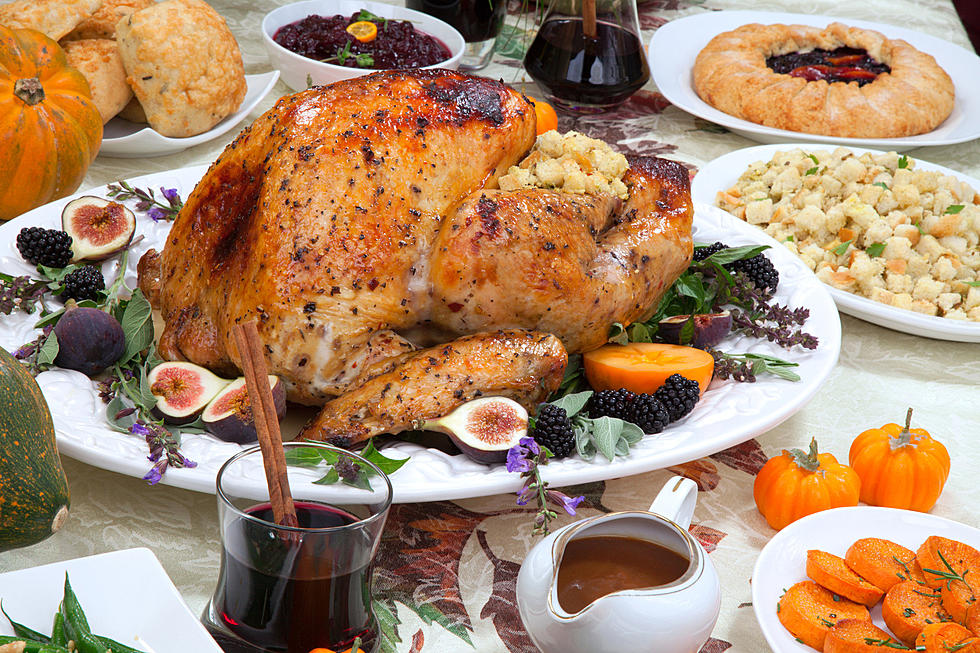 Make your reservations now for Butte Central's LaVerne Combo Thanksgiving Dinner
Photo: Townsquare Labs/evgenyb
For decades now, Butte Central Catholic High School's students, faculty, staff, administrators and friends have dedicated one day each fall to true community service.  A day where they can share their good fortune with some members of our community who, as the Holiday Season begins, may be doing without.  Without food.  Without company.  And in some cases, without joy.
The annual LaVerne Combo Thanksgiving Dinner, which has been named in honor of a beloved matriarch who was all about giving, herself, is a chance for the Butte Central family to truly come together in preparing a delicious meal for others.  Others who many times otherwise would be going without a Thanksgiving dinner.  The Butte Central High School gymnasium is transformed into a gathering hall where local seniors, the developmentally disabled, and really, anyone who needs a Thanksgiving meal can enjoy hot turkey, stuffing, veggies, cranberry sauce and pumpkin pie.  Complimentary.  And if need be, they will make arrangements to get you to the dinner or to have one delivered to your home.
This year's dinner will be taking place on Tuesday, November 14th at 5:00pm.  Organizers of the event are asking that anyone wishing to attend the dinner or to have a hot meal delivered to their home, please make reservations ahead of time.  Again, the meal and delivery is free, but a reservation is required to participate.  To make your reservation, please do so by calling the Butte Central Catholic High School office at (406)782-6761.  Reservations must be made by Friday, November 10th at 1pm.
What You Need in Your Montana Winter Road Survival Kit
Winter on Montana's roads, highways and interstates is the most dangerous time of the year. Here is what you should always keep in your vehicle in case something goes wrong.
Gallery Credit: Gallery Credit: Tommy O/Townsquare Media
Montana Laws
Montana laws on the books, that are... interesting.
Gallery Credit: Paul Panisko
5 School Lunch menu items from the 70s and 80s we wish we could find as adults
Gallery Credit: Gallery Credit: Tommy O/Townsquare Media