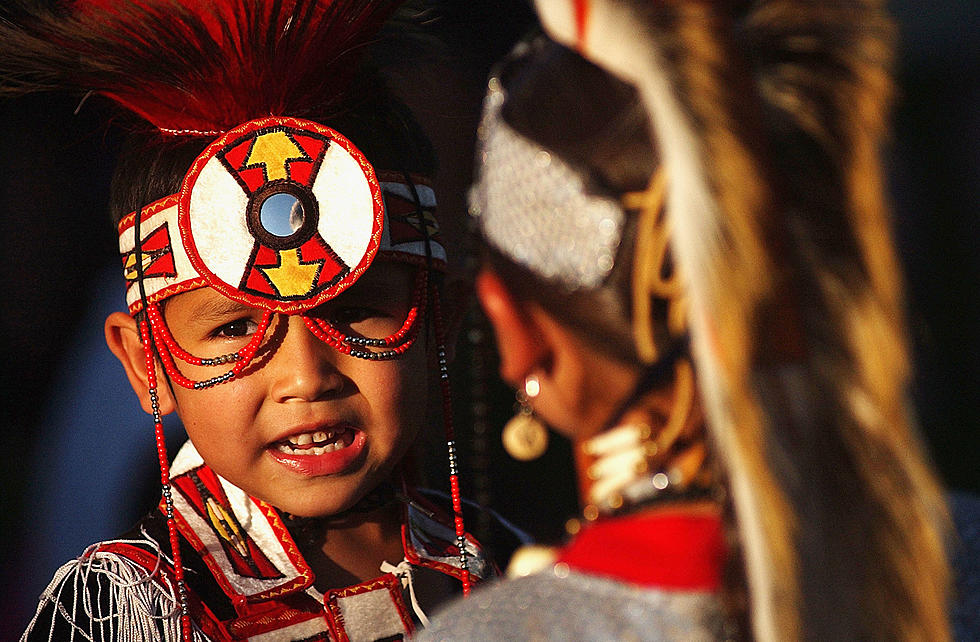 Southwest Montana Native Community Pow Wow set for Butte Plaza Mall Sept. 8 & 9
Photo: Getty Images
The Southwest Native Community's 2nd Annual Pow wow is set for September 8 & 9 at the Butte Plaza Mall and organizers are planning a variety of activities for the gathering.  The mission of the Southwest Native Community is to support the Native community and surrounding areas by educating and empowering our youth and adults on topics such as culture, traditions, history, language, arts and other important personal and social gatherings and events.  Their hope is to strengthen families and our communities by creating a positive environment for the people to be encouraged with the belief that creativity and connections will bring together a better way of teaching our children for the future.  The Pow wow is free of admission, and all are welcome.  Please be reminded that drugs, alcohol and those who are under its influence are unacceptable at the event.
This year's Pow wow will have a raffle drawing as well as a 50/50 and Indian Tacos will be available at the Asia Gardens location.  A big part of the Pow wow are the dancers and drummers.  This year sponsors are needed for the adult dancers as well as the teens, juniors and tiny tots.  Sponsorship ranges from $300 to $500 and all donations are greatly appreciated.  Organizers note that Southwest Native Community is a 501C3 organization and all donations are tax exempt.  If you can help, please send your donation marked to the Southwest Native Community Organization at Southwest Montana Federal Credit Union, 1925 Elizabeth Warren, Butte, MT 59701.
If you have any questions, please contact Peggy Falcon at (406) 479-3249, Brenda Jarvis at (406) 498-0632 or Rose Barton at (406) 491-0655.
Five Things You Must See When Visiting Butte, Montana
Butte, Montana is a history buff's dream. With a history of being a rough-and-tumble mining camp, Butte is home to one of the largest Historic Districts in the nation and a has some fascinating things to see whether you're visiting for a day or for the season.
Know Your Butte History: Standing Mine Headframes
Dozens of mine headframes used to dot the Butte hill but most have since been torn down or swallowed by the Pit. Here are the ones that still tower proudly over our town.
The Dutton Ranch (aka Chief Joseph Ranch)