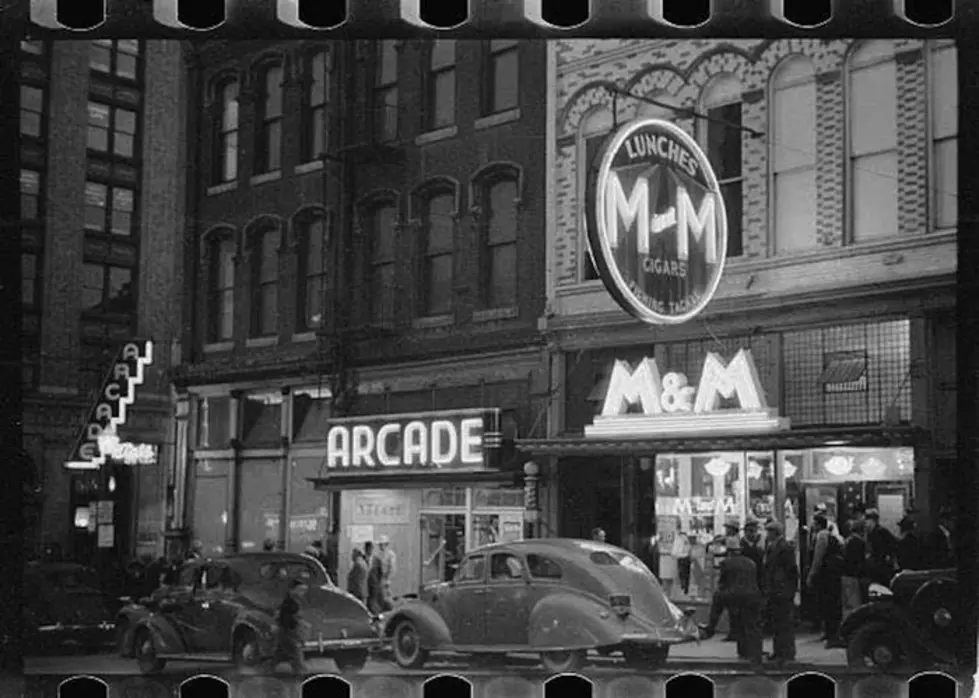 The iconic Butte institution, The M&M is open this weekend
The old M&M Sign-
It's like an answer to our prayers. The M&M is opening for the weekend.
What is Superbowl weekend without the M&M?
You would think I was Eddie Kelly's kid growing up, I don't think I ever entered the front doors of the M&M, it was always through the alley for some reason. (Much like Eddie has never entered a venue through the 'paying' entrance). It's funny, growing up the M&M was always about the pull tabs to me and my pops. It took me WAY to long to be introduced to the lunch counter. I don't think I had a Whatzit Burger, or even a garbage omelet until long after High School.
I know, it's pathetic.
But back to the point, the M&M will be open Friday, (4p) Saturday and Sunday (11a) so you can grab your tabs for the game on Sunday. The grill is still a few weeks away from being ready, so the OMG Food Truck will be serving food on Saturday.
Selina Pankovich and her crew have been working tirelessly to bring the M&M back to the Mining City after the May 7, 2021, fire that changed the face of our town so dramatically. I know like all of Butte, I can't wait until the sign (that somehow escaped the fire) gets rehung on N. Main Street.
The M&M is listed on the National Register of Historic Places and first opened its doors in 1890. From the time they opened,  the M&M operated 24/7 and did so for well over a century. The National Register plaque that hung on the front reads like this:
"Sam Martin and William F. Mosby were the first of many proprietors of the legendary saloon, eatery, and gambling house that has operated here since 1890. Although Martin and Mosby's tenure was short, Butte's love of nicknames endured and their initials remain as the M&M. For more than a century, the M&M never rested, serving customers around the clock. The doors were always unlocked; each subsequent owner ceremoniously and publicly disposed of the keys."
So as you are enjoying your weekend, grab a beverage and some tabs at the M&M, swap some stories, and celebrate the return of something great.
Know Your Butte History: Standing Mine Headframes
Dozens of mine headframes used to dot the Butte hill but most have since been torn down or swallowed by the Pit. Here are the ones that still tower proudly over our town.
Some unique rentals around Butte Montana
a look at some of the more interesting rentals in and around Butte Montana