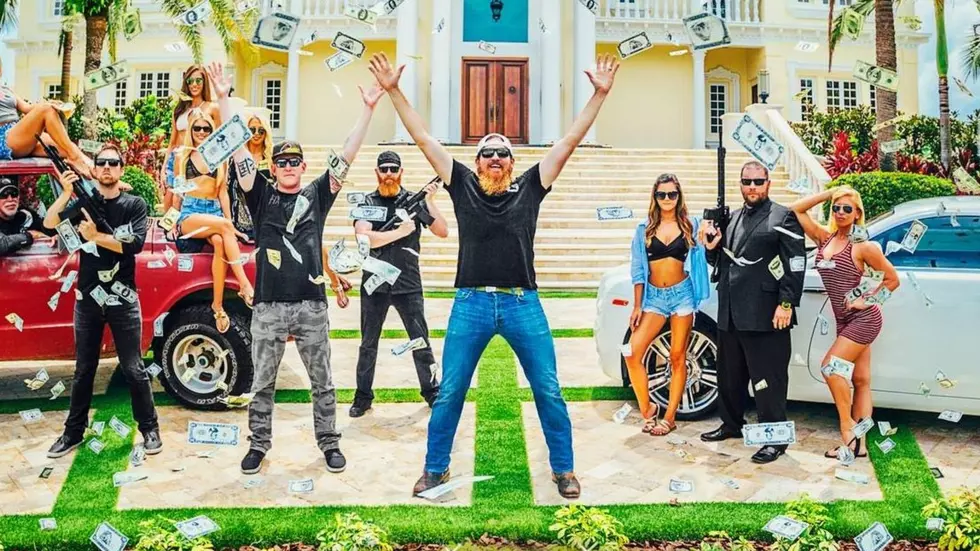 Tim Montana Most-Streamed in Big Sky Country. Here's why.
Photo: Facebook/Tim Montana
Straight from data complied by Spotify, Tim Montana is officially the most-streamed artist in his great, hometown state of Montana.
This news, while quite the accomplishment, comes as no surprise to his fans here in Butte, America, USA, namesake of his first single as well as the song he performed on the Late Show with David Letterman a few years back.
Okay, looking at that beardless boy performing on that legendary stage, maybe it was more than a few years ago.  But it was that young, enthusiastic guitar-slinger, from Elk Park to be specific, who grew not only an impressive beard, but a long and impressive list of friends, including one of the most famous beards in rock and roll history, Billy F. Gibbons of ZZ Top.  Montana and Gibbons teamed up for the appropriately titled "This Beard Came Here To Party" which was adopted by the scruffy Boston Red Sox on their way to the 2013 World Series title.
Tim Montana has always remained close to his Butte family and fanbase.  One friendship in particular that has blossomed is with fellow Butte native Rob O'Neill who is famous for being the Navy SEAL who killed Osama Bin Laden.  Montana had earlier drawn on his conversations with O'Neill when writing and recording "Freedom's Never Free" which features Paul Shaffer and was released well before Operation Neptune Spear.
O'Neill and Montana would reunite a few years later for the over-the-top video for "Hllbilly Rich".
Montana also frequently works with Kid Rock both live and in the studio.  One of their highlights is "Cowboys on the Run" which interchanges Rock's raspy vocals with Montana's unmistakable groove.
It's clear that Tim Montana is at home making music videos, but on occasion he will let a bigger name step in as was the case with "Mostly Stoned" which was directed by none other than Charlie Sheen.
What is Tim up to today?  Well, he's on the road, of course, promoting his latest EP Reno.
If you get the chance to see Tim live, by all means do so.  His shows are high-energy, entertaining and full of the Mining City charm that helped make him famous.
Congratulations, Tim!  Keep making Montana proud!
The Dutton Ranch (aka Chief Joseph Ranch)
Behind The Scenes Peek at Yellowstone Prequel Filming in Butte
Production on the new Yellowstone prequel, "1923" is officially underway in Butte, MT. Here's what we found on a huge outdoor set.
Butte locations seen in the 1923 trailer
The Butte locations spotted in the new 1923 trailer
Know Your Butte History: Standing Mine Headframes
Dozens of mine headframes used to dot the Butte hill but most have since been torn down or swallowed by the Pit. Here are the ones that still tower proudly over our town.
Five Things You Must See When Visiting Butte, Montana
Butte, Montana is a history buff's dream. With a history of being a rough-and-tumble mining camp, Butte is home to one of the largest Historic Districts in the nation and a has some fascinating things to see whether you're visiting for a day or for the season.
Five Most Stolen Cars in Montana in 2022
Even thieves have preferences. Here is a list of the five most-stolen cars in Montana so far in 2022 according to usinsuranceagents.com