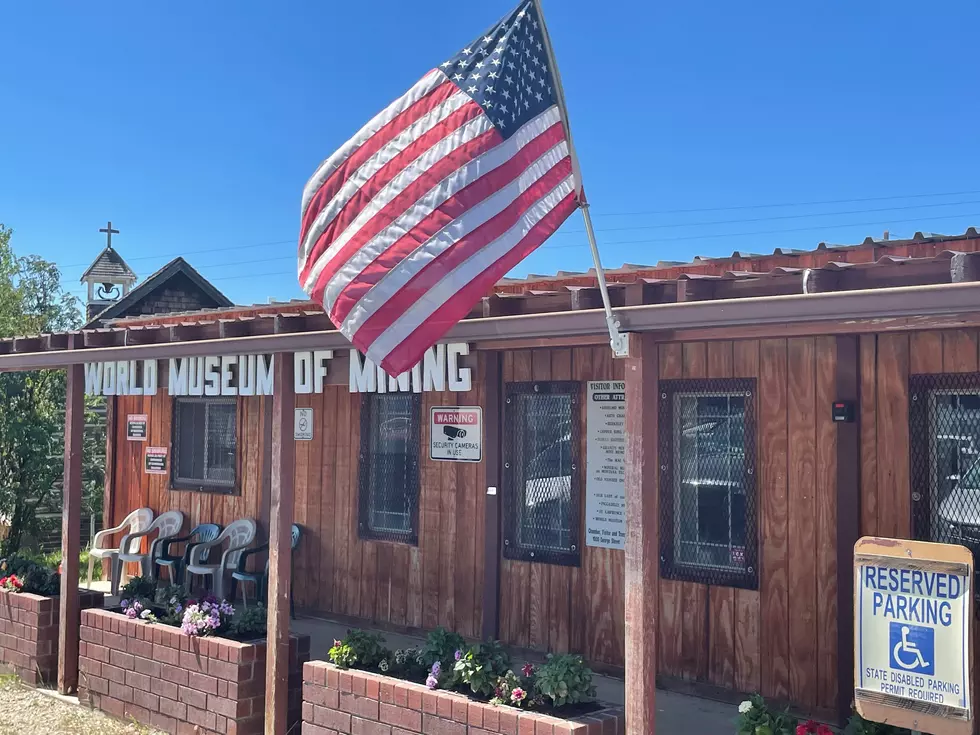 World Museum of Mining hosting School Field Trips
Main entrance to the World Museum of Mining in Butte. Photo: Tommy O/Townsquare Media
All you have to do is look around you to see that Butte is alive in history.  Gallows frames from a bygone era dot the landscape and the architecture you will find Uptown will rival the historical districts of Boston or even Chicago.  With such living remnants of our past so readily available at our fingertips, Butte is indeed a historian's mecca and a wonderful setting for young minds to expand.  And with Montana Tech and the World Museum of Mining just up the hill, it's not only history that is learned but also science.  And what better place to light a fire in the mind of a potential young geologist or mining engineer than in the actual shaft of a once-working mine?
The World Museum of Mining is excited to be offering school field trips in 2023 where groups can participate in various programs at the Museum.  Hell Roarin' Gulch is an incredible replica of an 1890's mining camp with many authentic parts.  Self-guided tours are available and even an optional, free scavenger hunt.  The Orphan Girl Mine headframe is on grounds which is can be carefully explored.  But the crown jewel of the museum's attractions?  It  has to be the underground mine tour where groups are fitted with miners' helmets and lamps and go down 100 feet into the acutal 2,700-foot Orphan Girl Mine shaft.  It's hard to get much more hands-on than that.
Self-guided tours are $4.00 per student and $5.00 for adults.  Guided mine yard tours are the same price plus $25.00 for the tour guide.  The Underground Tours, which include the self-guided tour and takes about 90 minutes, are $10.00 per student and $15.00 per adult.  Interested schools should contact the World Museum of Mining office at (406)723-7211 or emaill buttewmm@gmail.com for further details or to book a visit.
Know Your Butte History: Standing Mine Headframes
Dozens of mine headframes used to dot the Butte hill but most have since been torn down or swallowed by the Pit. Here are the ones that still tower proudly over our town.
Butte Montana's Empty Bowls
Butte's Empty Bowls Fundraiser for The Butte Food Bank
What You Need in Your Montana Winter Road Survival Kit
Winter on Montana's roads, highways and interstates is the most dangerous time of the year. Here is what you should always keep in your vehicle in case something goes wrong.
Butte's Ghost Signs Part 1
Uptown Butte was once one of the largest urban centers in the Northwest and the bustling heart of a thriving Mining City. Here is the first in a series of some of the ghost signs you can see Uptown that have survived through the decades.
"Ghost Signs" of Uptown Butte Part 2