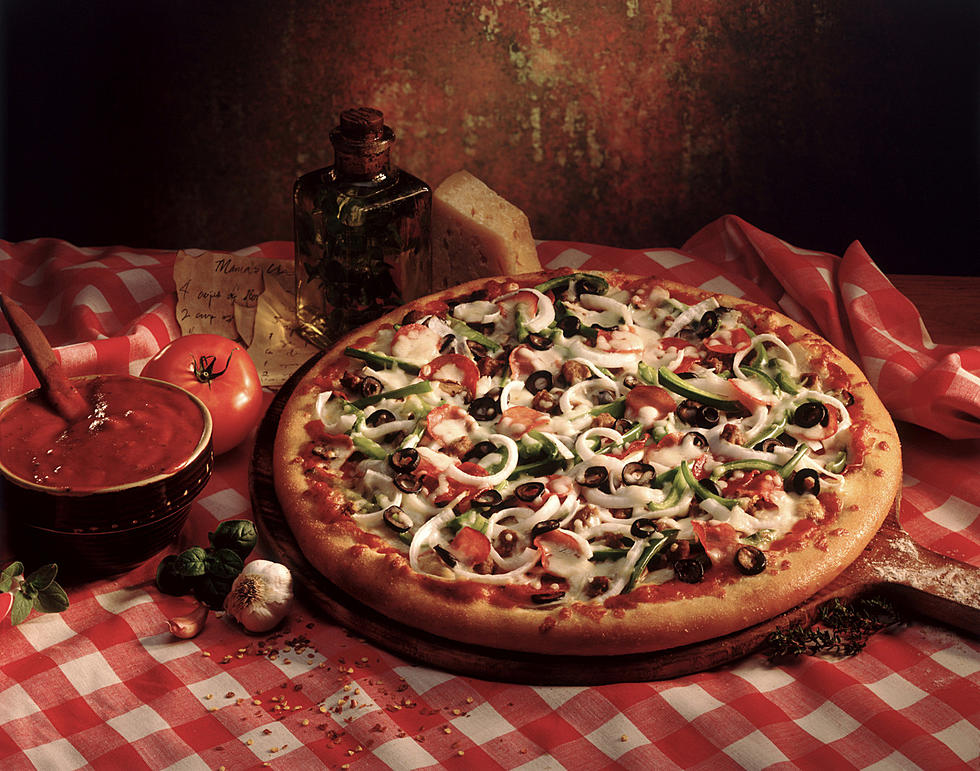 5 great places for pizza in Butte, MT
Photo: Getty Stock/thinkstock/william44
Butte may be known for pork chop sandwiches and pasties, but pizza has always been a staple food item in the diet of many a Buttian.  Here are some suggestions for great pizza in the Mining City.
Silver Bow Pizza
Since early in the 1980s when it transformed from Village Inn Pizza to Silver Bow, the pizzas you'll find here are a Mining City staple.  If you're looking for something behemoth, try the deep dish Silver Bow Special and their smaller thin crust pizzas are equally as delicious. With 30 topping options, four crust choices and four sauce choices, finding your favorite will be a snap.  Silver Bow Pizza at 3500 Harrison also has an arcade for the kids and an adjacent casino for those 18 and older.
Treasure Chest Casino
The Treasure Chest at 3440 Harrison, while more of a casino than a pizza joint, can't be overlooked simply because their pizzas are wonderful.  The pizzas at the Treasure Chest are more appetizer or bar food sized but their reasonable price makes ordering 2 an option, particularly during Happy Hour.
Pizza Ranch
The Pizza Ranch at 3541 Harrison is buffet-styled and they are willing to take requests if you don't see your favorite pizza on the line.  Plus you will find some of the best fried chicken in town here, also on the buffet.  The Pizza Ranch has a large game room for the kids and private dining rooms for parties and special occasions are available as well.
Metals Sports Bar & Grill
Metals Sports Bar & Grill, on the corner of Park and Main has 4 delicious pizzas on their menu which also includes sandwiches, wraps, salads and dinner entrees.  Metal's is a great place to catch the game anytime or to tailgate on Saturdays in the fall and is known for their available microbrews which, obviously, go great with pizza.
MacKenzie River Pizza, Grill and Pub
MacKenzie River at 3450 Monroe is synonymous with delicious, gourmet pizza.  Although Mac River offers a variety of appetizers, burgers and sandwiches as well, it is pizza where they have made their mark.  From their delicious crust to their generous toppings, we recommend the "Good 'Ol Boy" which is loaded with pepperoni and their "Hot Hawaiian" which includes smoky bbq sauce, fajita chicken, smoked bacon, pineapple and jalapenos.  Mac River also has a full bar that hosts frequent activities.
Food and Restaurants you will only find in Butte, MT Part 2
Butte's Ghost Signs Part 1
Uptown Butte was once one of the largest urban centers in the Northwest and the bustling heart of a thriving Mining City. Here is the first in a series of some of the ghost signs you can see Uptown that have survived through the decades.
"Ghost Signs" of Uptown Butte Part 2