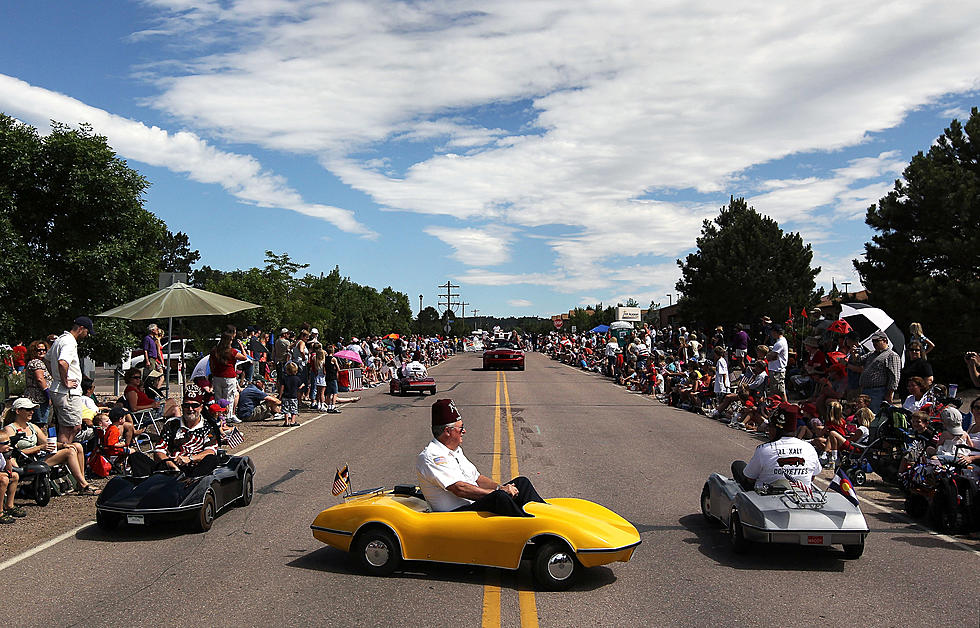 A Change To The Butte Farmers Market Saturday
Shriners drive in circles during in an Independence Day parade (Photo by John Moore/Getty Images)
We have talked about it being Shrine week here in Butte an awful lot this past week, and with good reason. The football game on Saturday night is an incredible finish to a great week of activity.
One of the big draws of Shrine Week is the parade. In the parade, you will see the teams, coaches, and cheerleaders. You will also see the beauty of the Montana Shrines. The army of mini cars, motorcycles, and whatever THAT is. There will be a full contingent of characters from popular movies and TV walking the route as well. It is an incredibly fun parade for all ages and one you do not want to miss.
The parade will start at 10:00 am Saturday morning at the corner of Arizona and Broadway. It will proceed West on Broadway to Montana, turn south for a block, and come back East across Park Street, and finish at Arizona St.
All of that is awesome, until you think about our 'normal' Saturdays in Butte. The Butte Farmers Market runs on Park Street, every Saturday from 8 am – 1 pm.
Mainstreet Uptown Butte and the Butte Farmers Market have helped out the Shrine in a big way. They are moving the Saturday Farmers Market a block South and setting up on West Galena Street, between Dakota and Main Street. For this week only.
So Saturday is a win-win. If you are in for the game/parade, stroll down to the Farmers Market. If Saturday's start at the market (like my families do), either head up early, do your shopping, and then take in the parade, or do the parade, and then head down. I'm here to tell you, the Farmers Markets have been really good to get the season underway.
I look forward to seeing you uptown Saturday.
Restaurants you will only find in Butte, MT and why you should try them
7.3 Million Dollar 'home' for sale in Melrose MT
7.3 Million dollar riverfront home for sale in Melrose MT