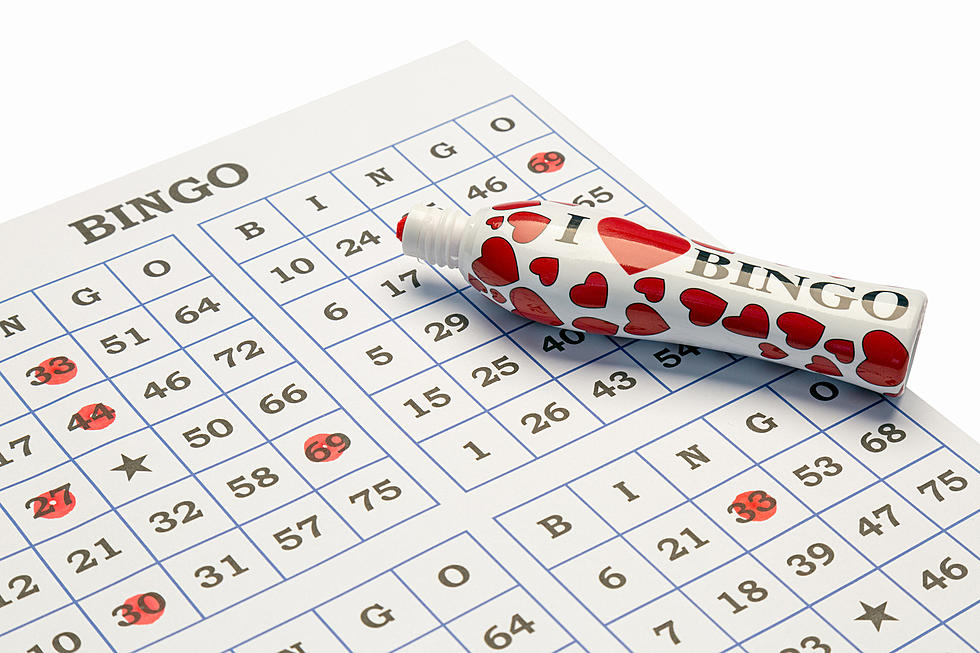 Big bingo night at Elks tomorrow in support of Belmont and Meals on Wheels
Photo: Getty Images/RTimages
The Belmont Senior Center and Meals on Wheels are two feathers in the cap of the Butte community.  For decades, the Belmont has provided meals and services, exercise and games along with medical care and, most importantly, camaraderie for the aging members of the Butte and Southwest Montana communities.  And while a knock at the door may be no big deal or even an inconvenience to many of us, for many seniors that knock from Meals on Wheels may be the only knock they hear that day.  Or even that week.  Meals on Wheels touches many lives in Southwest Montana every day.
Let's give them a helping hand tomorrow night and have a little fun in the process.  The Elks Lodge here in Butte at 206 W. Galena will be the site of a fun bingo night and silent auction fundraiser.  The doors open at 5pm and admission is $10 which will include 2 bingo packets including 3 cards of 10 games each.  Additional packets will be available for purchase as well, and "bonus specials" will be played.  Bring your appetite because a meal and concessions will be available for purchase and there will be tickets sold for a 50/50 raffle as well as a silent auction with some fantastic items up for bid.  Transportation is even available if need be.  For details, please call (406) 723-7773.  All proceeds from the event will go to the Belmont Senior Center and our local Meals on Wheels program.
For details on reserving the Elks Lodge for your next event, please call (406) 782-3278.
Know Your Butte History: Standing Mine Headframes
Dozens of mine headframes used to dot the Butte hill but most have since been torn down or swallowed by the Pit. Here are the ones that still tower proudly over our town.
Gallery Credit: Tommy O, Townsquare Media
Some unique rentals around Butte Montana
a look at some of the more interesting rentals in and around Butte Montana
Gallery Credit: Paul Panisko