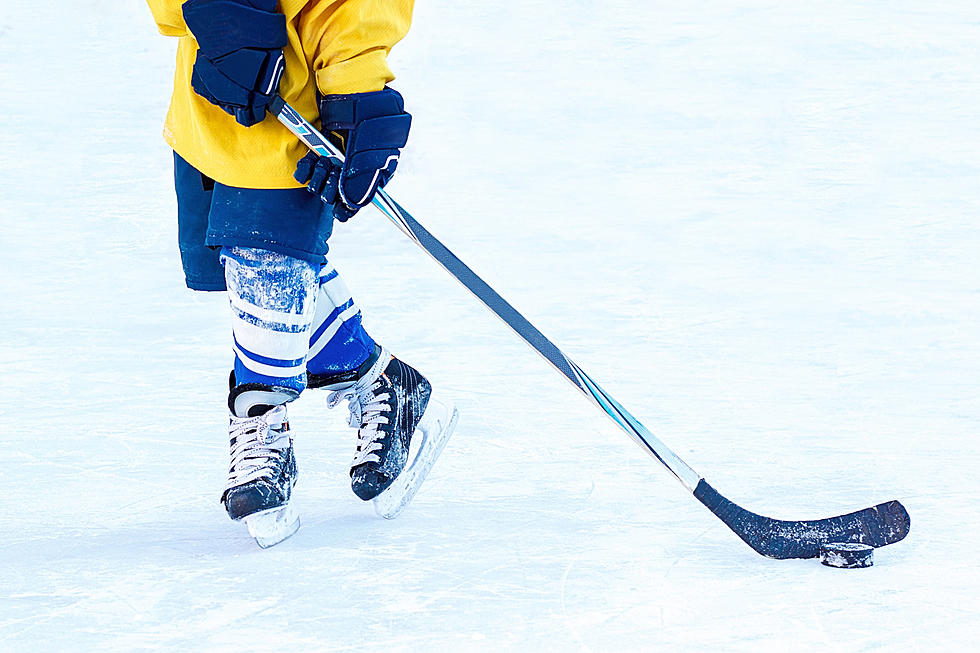 Butte Amateur Hockey Association "Breakaway Bash" Gala planned for October 21
Photo: Townsquare Labs/IRINA KROLEVETC
Members and friends of the Butte Amateur Hockey Association have announced their inaugural "Breakaway Bash" for October 9 at Butte's Front Street Station.
The evening will include a no host cocktail hour beginning at 5:30pm which is also when the silent auction will open. Dinner will be served at 6:30 and the silent auction will close at 8:30pm.  Cocktail attire is recommended.  Proceeds from this fundraiser have been earmarked to replace aging equipment at the group's facility, the Community Ice Center adjacent to Clark Park as well as future replacement of bleachers at the facility.  The Butte Amateur Hockey Association is a 501(c)(3) nonprofit and all donations are tax-deductible.  There is a need right now for silent auction items and if you, your business or organization would like to help out you can reach out by emailing coppercitykings@hotmail.com.
Interested in attending?  Tickets and table sponsorship opportunities are available on a number of different levels.  A single ticket is $75.  The "slapshot" sponsorship is $1500 and includes seating for 8 along with sponsorship signage at the rink in tthe form of a 3x5 foot banner to be displayed above the bleachers for the 2023-24 season.  The "hat trick" sponsorship is $2000 and also includes reservations for 8 but the signage displayed at the rink for the upcoming season will be in the form of a rink dasher board.  Finally, the "power play" sponsorship package is $2500, includes dinner for 8 and signage for the upcoming season as a 3x5 foot decal on the Balcony Glass.  You can purchase all packages right here with your credit card.
18 County Artists With Their Own Bars + Restaurants
Of all of the side hustles country artists could partake in, opening a bar or restaurant is the most fitting — and very common. After all, many of these stars got their start on a barstool, tip jar nearby, playing their music for anyone who would listen.
These places feel like home for many of these singers. Over the years, several artists have gotten into the bar or restaurant game, and for a select few, brands have turned into franchises with several locations and/or concepts — we're looking at you, Jimmy Buffett!
Let's take a look at the country star food and entertainment venues that have opened over the years.
5 Things You Can't Bring To Dallas Cowboys Games
We found 5 interesting items that are banned from AT&T Stadium during Dallas Cowboys games. Here's 5 of them.
Rock Music Myths + Urban Legends That Turned Out to Be True
There are many myths and urban legends in rock music that eventually get debunked. However, several tall tales from the rock sphere are actually verifiably true. Here are some of the ones that we know. (Plus one that may be true but is technically unproven.)