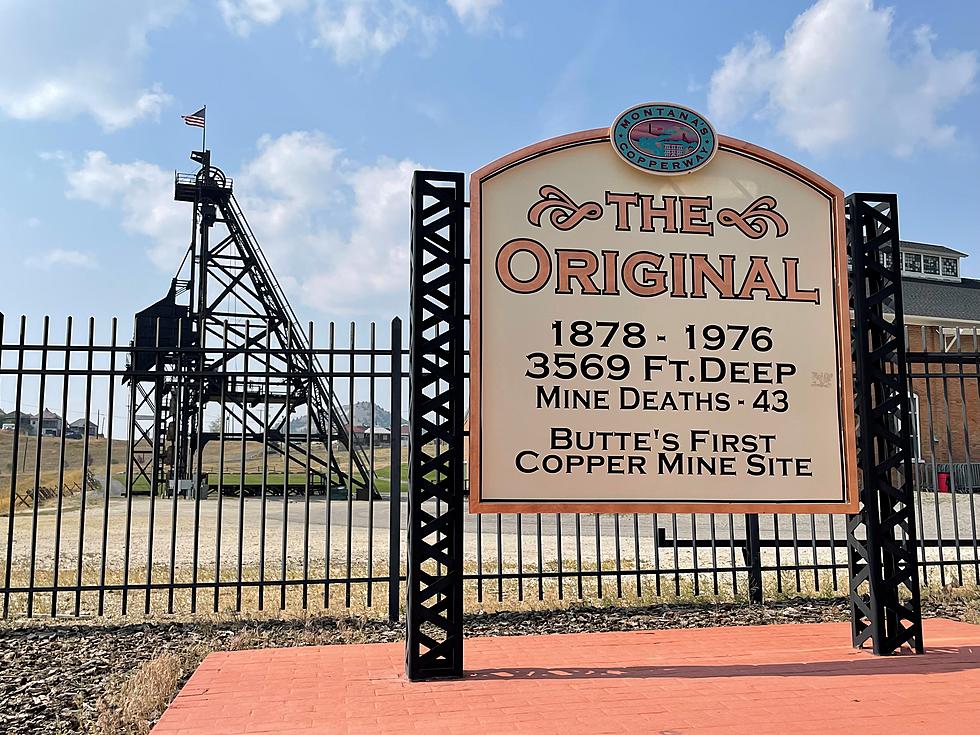 Butte-Silver Bow County Fair moves to Original Mineyard and has big things planned for 2023
The Original Mineyard will be County Fair headquarters for 2023. Photo: Tommy O/Townsquare Media
The Butte-Silver Bow Fair is going to be a pretty big deal this year.  New attractions, along with some familiar faces, and a new location have organizers as well as folks around town excited about what's coming up.
The 2023 Butte-Silver Bow County Fair will be taking place at the Original Mineyard in Historic Uptown Butte from Thursday, July 27 through Saturday, July 29.  Only one event will fall outside of that timeline, that being the July 22 Horse Show which will be held at the Ueland Ranch.
On Thursday things will kick off at the Original with the Small Animal Show at 2pm.  Magician Jeff Martin will perform on the stage at noon, 2pm and 4pm.  Livestock Showmanship will be at 5pm and at 9pm the 4-H dance will be held.
Friday will start early with the Livestock Show at 9am.  Again, magician Jeff Martin will have performances at 12pm, 2pm and 4pm and at 5pm the Round Robin.  Extreme sports enthusiasts will be happy with two rounds of motorcycle jumps from Levi Renz and Friends at 3pm and 6pm and at 7pm Mercury Records recording artist and former Tik Tok star Priscilla Block will perform.
Saturday will be full of activity with Kids Day at the Fair kicking things off at 10am.  Magician Jeff Martin will have performances at 12pm, 2pm and 4pm and at 1pm will be the Buyer's Lunch.  Don't miss the Cake Auction at 2:30 and the Market Animal Sale at 3pm.  Levi Renz and Friends will jump at 2pm and 6pm and at 7:30 Butte band High Ore Road will perform.
7.3 Million Dollar 'home' for sale in Melrose MT
7.3 Million dollar riverfront home for sale in Melrose MT
Montana Laws
Montana laws on the books, that are... interesting.
5 School Lunch menu items from the 70s and 80s we wish we could find as adults