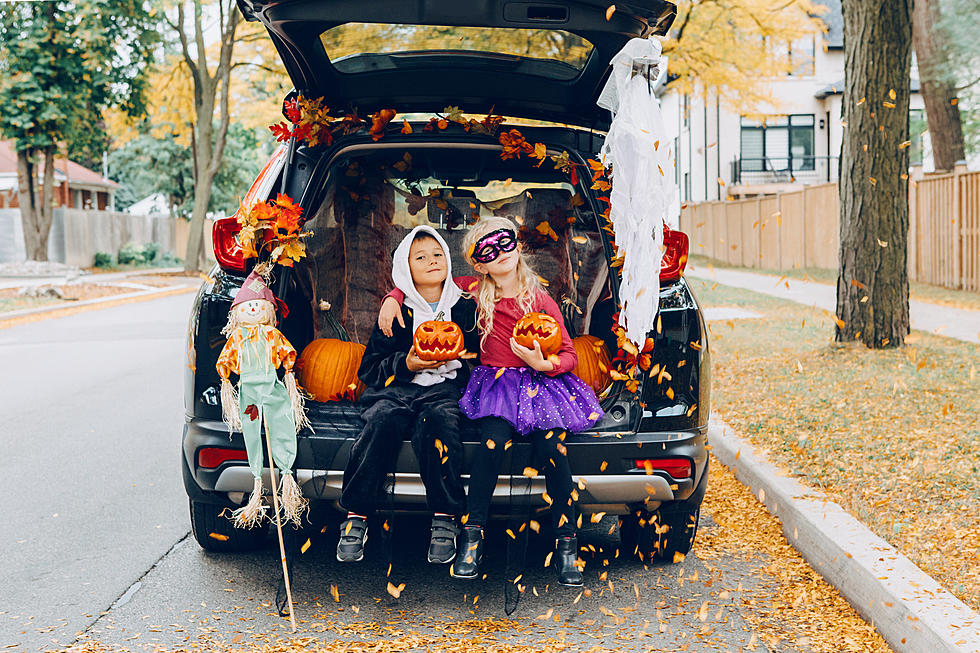 Looking for safe places to Trick or Treat in Butte? Don't forget these great spots..
Photo: Townsquare Labs~UserGI15613517
Let's face it.  We're not living in our parents' world anymore.  Heck, things have changed a lot since I was a kid in the 1980s in Uptown Butte where we would roam the streets from just after dinner to the time when the Racetrack siren would sound.  And we'd cover a lot of ground, too, sometimes making it from our house on Diamond Street all the way down to the Webster-Garfield area.  We would return home with a pillowcase full of Halloween goodies and we wouldn't think twice about eating every piece.  Even the popcorn balls.
Today letting your kids run around after dark is not a good idea and there are even some neighborhoods here in Butte that you really shouldn't go door-to-door.  2023 is indeed different from 1983, but there are still some places where trick or treating is not only safe, but encouraged.  Places where the residents are truly happy to see kids in costume.  And here's where you'll find them.
Big Sky on Waterford Senior Living and Memory Care is having a "Trunk or Treat" party that will run Tuesday from 1 to 3:30pm.  They invite you to "bring the whole family for a spooktacular time."  They are located at 3701 Elizabeth Warren and can be reached at (406) 494-4900.
The Springs at Butte at 300 Mount Highland Drive is having their Trick or Treat event from 6 to 8pm and are reporting that their residents are very much looking forward to seeing the little ones in costume. Call (406) 565-4878.
Copper Ridge Health and Rehabilitation at 3251 Nettie will be doing Trick or Treating tomorrow on the Hancock Street side of the building from 1 to 3pm.  Call (406) 723-3225 for further information.
The Southwest Montana Veterans' Home at 65 Veterans Circle is having drive-thru or walk-thru Trick or Treating from 1 to 3:30pm tomorrow afternoon.  Call (406) 792-3100.
15 Rock Stars Who Put Out New Albums in Both 1973 and 2023
They said rock and roll wouldn't last. These 15 artists have proved them wrong.
Gallery Credit: Matthew Wilkening
The Truth About The Housing Market In America
A recent article in
Business Insider
highlighted the perceived value of housing across America as being either overvalued or undervalued.
Gallery Credit: Nick Northern
Britney Spears in the '90s and Early 2000s
See some of the pop star's most iconic moments and looks from the early days of her career.
Gallery Credit: Ryan Reichard
Fun Games to Play at a Wedding Reception
Gallery Credit: Emily Claire