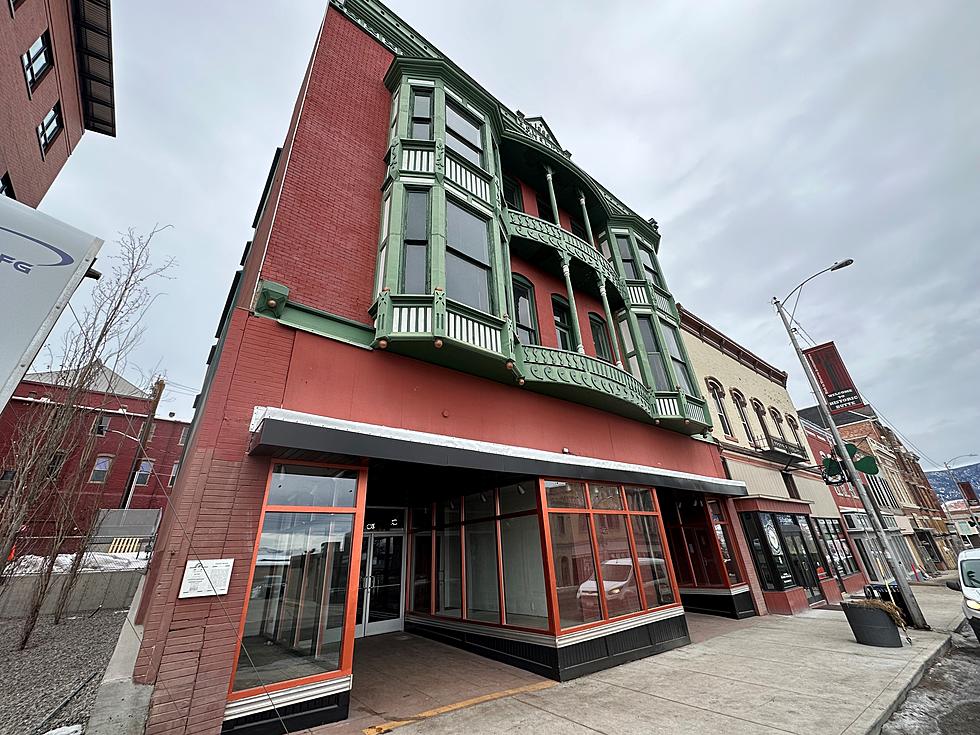 New Mining City Casino gearing up for St. Patrick's Day opening
Big Butte Casino and Lounge on Park Street as finishing touches are made. Photo: Tommy O/Townsquare Media
Anyone who has been on Park Street has undoubtedly seen all of the commotion on the Owsley Block just east of the Northwestern Energy building.  What you can't see is all that has been happening on the inside.  The remodeling of the historic building is breathtaking with modern accents creatively mixed with the building's historic architecture.  But what is going into this historic space?  As you read this, finishing touches are being put on the new Big Butte Casino and Lounge which is gearing up for a St. Patrick's Day weekend opening and if you know anything about Marco Kurilich, you know when he says something, he means it.  "It's been a year now.  We got in here April 1st and we've been remodeling ever since.  It took awhile, but we're ready to go," said Kurilich on his newest venture alongside business partner Dawn Kremer.
You may know Marco and Dawn from their two Richest Hill locations, the Richest Hill Casino and Lounge at 22 W. Galena and the Richest Hill Bar and Casino on Cornell Avenue inside of the Ramada Inn.  Both have gained reputations as being "fun" casinos with much more going on than just libations and luck.  Live music is a big part of Marco's life as he can presently be found laying down the groove on bass and vocals for King Friday, but his experience goes way, way back.  "Probably back to high school, I was playing on St. Paddy's Day," Kurilich said with a laugh.  Both the Uptown Richest Hill and Big Butte Casino and Lounge will be hopping this St. Patrick's Day with King Friday playing the Richest Hill and Levi Blom christening the Big Butte stage in the evening followed by High Ore Road from 8-11.
Any opening weekend is bound to be hectic but how will this new venture fare on as big a weekend as this year's St. Patrick's Day?  "We're kind of used to St. Patrick's Day having the Richest Hill just a block away but we haven't been on Park Street before, so we're just going to "amp up" what we think it's going to be like,"Kurililch said, "and it will probably be 40% more than that.  We'll be ready."
Know Your Butte History: Standing Mine Headframes
Dozens of mine headframes used to dot the Butte hill but most have since been torn down or swallowed by the Pit. Here are the ones that still tower proudly over our town.
Five Most Stolen Cars in Montana in 2022
Even thieves have preferences. Here is a list of the five most-stolen cars in Montana so far in 2022 according to usinsuranceagents.com
Some unique rentals around Butte Montana
a look at some of the more interesting rentals in and around Butte Montana