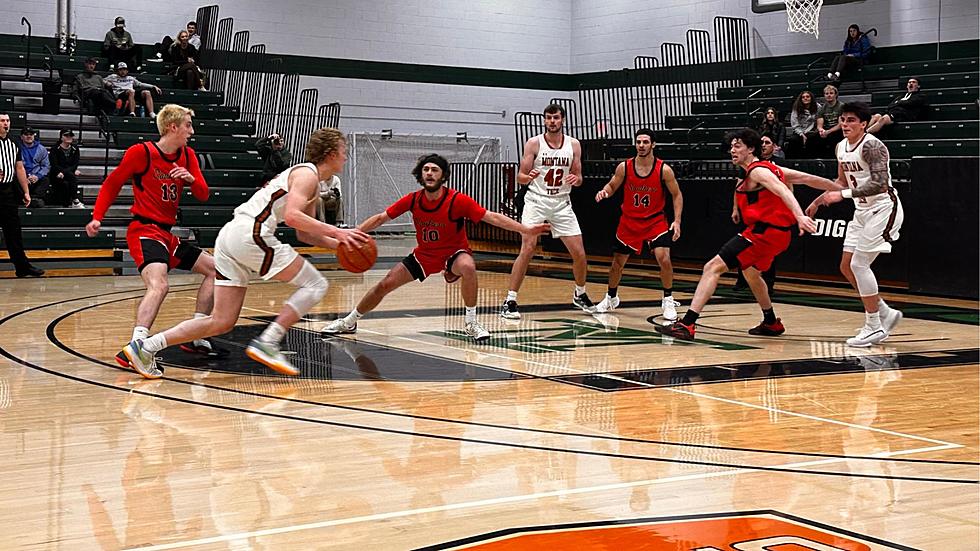 Oredigger Men's Basketball in action tonight and tomorrow
Photo: Tommy O/Townsquare Media
The Montana Tech Men's Basketball team is back in action tonight and tomorrow as the Montana Tech Fall Classic tips off amid an incredibly busy weekend for Digger Athletics.  The Montana Tech men will take the court tonight at 7pm at Kelvin Sampson Court against Dickenson State University in the nightcap of a doubleheader which will tip-off at 5pm with the University of Providence Argos taking on the LC State Warriors.  Montana Tech and Dickinson State will also meet on the gridiron Saturday afternoon at 1pm in the first round of the NAIA football playoffs.
Montana Tech is untouched in five outings on the young season and has been relatively untested.  Last weekend at home, the Diggs jumped out to 20-point-plus leads against both Southern Oregon and Northern New Mexico and were able to go deep into their rotation both evenings in blowout victories.  The Diggers are led by guard Asa Williams who has been on fire to start the young season and are getting big plays inside from Hayden Diekhans, Michael Ure and Ifeyani Okeke, all of whom are threats from the perimeter as well.  The undefeated Orediggers are ranked 6th in the nation and are still awaiting the services of preseason MVP Caleb Bellach who is recovering from an injury suffered just minutes into last season's playoffs.  Bellach is expected to return in December or early January.

Tomorrow night the teams will swap partners with Providence taking on Dickenson State at 5pm and the Orediggers tipping off against LC State at 7pm.  Tickets for all games will be available at the door.
What You Need in Your Montana Winter Road Survival Kit
Winter on Montana's roads, highways and interstates is the most dangerous time of the year. Here is what you should always keep in your vehicle in case something goes wrong.
Gallery Credit: Gallery Credit: Tommy O/Townsquare Media
Butte's Ghost Signs Part 1
Uptown Butte was once one of the largest urban centers in the Northwest and the bustling heart of a thriving Mining City. Here is the first in a series of some of the ghost signs you can see Uptown that have survived through the decades.
Gallery Credit: Gallery Credit: Tommy O/Townsquare Media
"Ghost Signs" of Uptown Butte Part 2
Gallery Credit: Gallery Credit: Tommy O/Townsquare Media