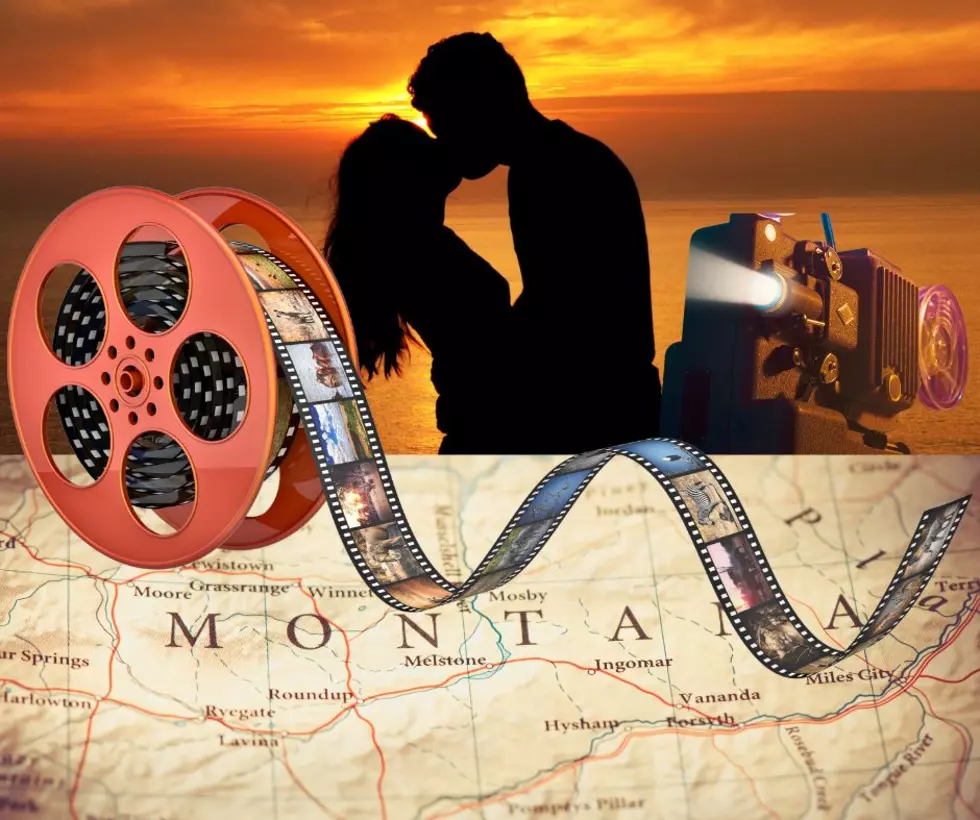 Romantic Movie Quotes Montanans Should Use on Valentine's Day
Okay, Montana swooners! As Valentine's Day fast approaches, time to get sappy on the topic of "Romantic Movie Quotes". Some viewers won't be fazed and will close this page; others will pretend that they don't care, while a good majority will admittingly embrace the topic! Taking it in full-heartedly or not, with the help of Info Please online, below are some sentimental cinematography favorites to get you into the holiday spirit. XOXO! You might even be able to use some of these quotes on your significant other come February 14th! Happy Valentine's Day, lovelies!
"The best love is the kind that awakens the soul." 
The Notebook, 2004.
"After all, I'm just a girl, standing in front of a boy, asking him to love her." -
Notting Hill, 1999.
"Love is passion, obsession, someone you can't live without." - Meet Joe Black, 1998.
"You complete me." & "You had me at hello" Jerry Maguire, 1996.
"And sometimes you love a person just because they feel like home." - Bridget Jones's Diary, 2001.
"But our love is like the wind. I can't see it, but I can feel it." - A Walk to Remember, 2002
"You want the moon? Just say the word, and I'll throw a lasso around it and pull it down." - It's a Wonderful Life, 1946.
"You should be kissed and often, and by someone who knows how." - Gone With The Wind, 1939.
"I'd be crazy not to turn my life upside down and marry her." - You've Got Mail, 1998.
"You make me want to be a better man." - As Good as It Gets, 1997.
"When you realize you want to spend the rest of your life with somebody, you want the rest of your life to start as soon as possible." - When Harry Met Sally, 1989.
"You're not perfect, sport. And let me save you the suspense. This girl you've met, she isn't perfect either. But the question is whether or not you're perfect for each other." - Good Will Hunting, 1997.
"The hardest thing is loving someone and then having the courage to let them love you back." - The Wedding Date, 2004.
"I've come here with no expectations. Only to profess, now that I am at the liberty to do so, that my heart is and always will be yours." - Sense and Sensibility, 1995.
"I'm scared of walking out of this room and never feeling the rest of my whole life the way I feel when I'm with you." - Dirty Dancing, 1987.
"You're the first boy I ever kissed... and I want you to be the last." - Sweet Home Alabama, 2002.
"The only way you could meet my crazy was by doing something crazy yourself. I knew it the minute I met you. I'm sorry it took so long for me to catch up." - Silver Linings Playbook, 2012.
***What are some other romantic movie quotes you love and remember?*** 
Best Romantic Movies to Watch on Valentine's Day
I absolutely love a good romantic movie. And I love them when they are goofy just as much as I love them when they are downright sappy. Check out some of my favorite romantic movies of all time.
Top 10 biggest box office movies set in Montana
There have been plenty of movies set in Montana. See our list of the top 10 biggest box office movies set in Montana.
8 Movies That Filmed in Montana
With Montana's beautiful and varied landscapes, it's no wonder some fantastic movies have been filmed here.