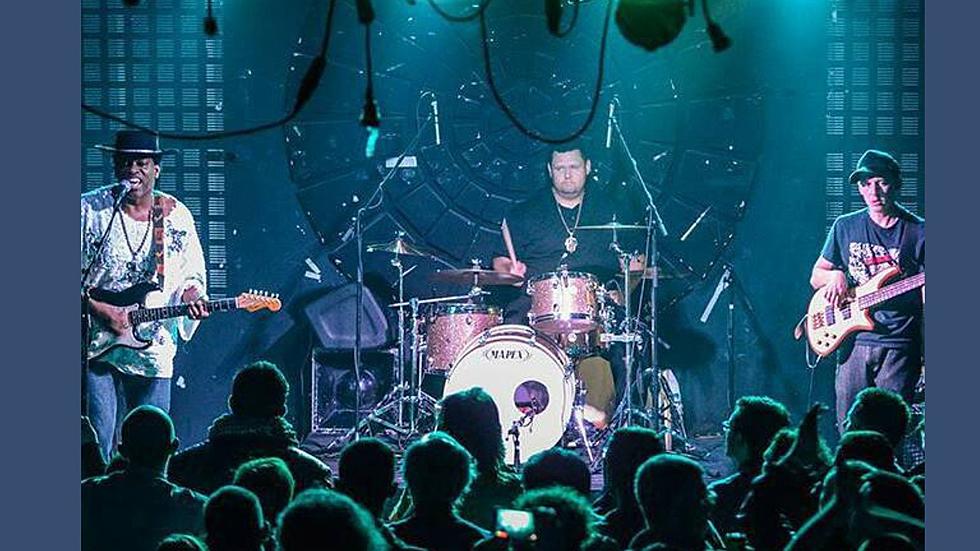 Bluesman Carvin Jones to perform in Butte June 20
Carvin Jones performs for our troops. Photo: Facebook/Carvin Jones
A legendary blues guitarist is coming to Butte.  One who has 12 albums and several DVDs on the market and who has recently played to 60,000 people at his 50th birthday party.  According to Guitarist Magazine he is on of the top 50 blues guitarists of all-time and has even drawn praise from "Slowhand" himself, Eric Clapton.  His shows have been enjoyed in 37 countries across three continents.  In addition to relentless charity work in and around his native Phoenix, he is a proud supporter of United States troops having done shows back in 2011 for our fighting men and women in Iraq and Kuwait.
The man in question is Mr. Carvin Jones and he is bringing his high energy blues show to the Butte High School Auditorium on June 20.
Showtime is 8pm and there are a variety of options available including a VIP experience with prime seating and even an after-show meet and greet with Carvin himself.  Children 12 years of age and under will be admitted free of charge with a ticket and all tickets, including the free children's tickets are available on the ticketing page at Jones' website.
If you're a fan of blues music, this show is must-see.  Nicknamed the "King of Strings," Carvin Jones' style has been compared favorably to such blues and rock legends as B.B. King, Jimi Hendrix, Stevie Ray Vaughn and Eric Clapton.  Here's a little taste of what you can expect on June 20.
Seating is limited so get your tickets early and get ready for some high-energy blues/rock on June 20 at the Butte High School Auditorium.
Butte's Ghost Signs Part 1
Uptown Butte was once one of the largest urban centers in the Northwest and the bustling heart of a thriving Mining City. Here is the first in a series of some of the ghost signs you can see Uptown that have survived through the decades.
The Dutton Ranch (aka Chief Joseph Ranch)
5 School Lunch menu items from the 70s and 80s we wish we could find as adults