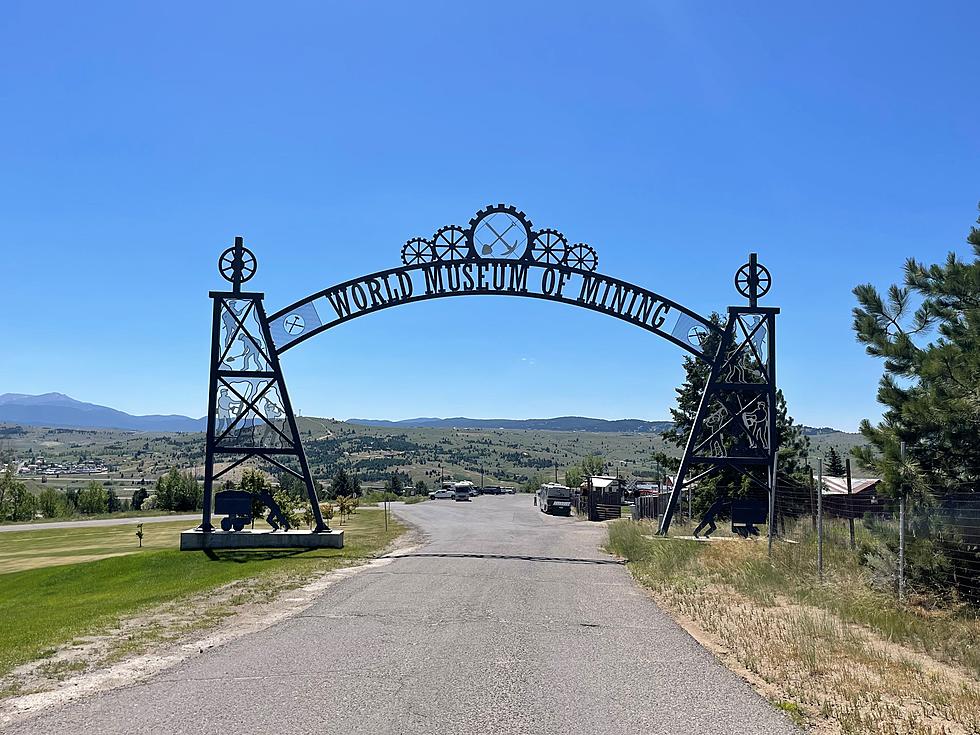 Music lineup and more additions to Saturday's Big Butte Brewfest at Mining Museum announced
Photo: Tommy O/Townsquare Media
You have to admit, Butte loves festivals.  From this summer's earlier festivals, such as the Montana Folk Festival, the An Ri Ra Irish Festival a couple weeks back to last weekend's Rhythm and Brews festival, you can say that Butte loves a good party.  And a good drink.  And both are happening this Saturday at the World Museum of Mining from noon to 6pm with the 2nd Annual Big Butte Brewfest.

This one is going to be big.  There will be dozens of breweries represented as well as cideries and distilleries.  There will be food and craft vendors and some fantastic live music.  In fact, performers for the event have been announced along with the addition of 5 distilleries.

Faith Kelly and Caswyn Moon are "a Couple of Wanderers, two solo artists who travel together from the Catskills of New York. This show is a part of their 5 week summer tour out West! They like to go to smaller towns and play for anyone, anywhere. Exploring America one day at a time. Caswyn starts off with his punky yet melodic Americana with heartfelt old country undertones while Faith accompanies him with her Moog synthesizer. Once he's done rockin' his set Faith Kelly takes over with her spacey folk rock'n'roll with Appalachian Mountain roots, as she is originally from Duncannon Pennsylvania."
Event organizers are also excited about the addition of 5 distilleries to this years' lineup including Butte's own Headframe Spirits along with Glacier Distilling Company, Westslope Distillery, Willie's Distillery and Whistling Andy.

Sound like a good time?  Admission is only $25 and includes 5 drink coupons.  Get your advance tickets here.
25 Country Songs About the Rural Working Class
West Virginia-based singer-songwriter Oliver Anthony shot to overnight fame after his viral song, "Rich Men North of Richmond," went viral. But Anthony's not the first country-leaning performer to sing about the injustices levied against the rural working class: On the contrary, that subject matter is a staple of the genre, with everyone from
Merle Haggard
to
Luke Combs
putting out songs on the subject. Here are 25 underrated songs that tackle class issues, plus a couple of all-time classics that you might've forgotten about.
Forgotten Movie Remakes
These movie remakes replaced the films they were inspired by in the minds of absolutely no one.
18 County Artists With Their Own Bars + Restaurants
Of all of the side hustles country artists could partake in, opening a bar or restaurant is the most fitting — and very common. After all, many of these stars got their start on a barstool, tip jar nearby, playing their music for anyone who would listen.
These places feel like home for many of these singers. Over the years, several artists have gotten into the bar or restaurant game, and for a select few, brands have turned into franchises with several locations and/or concepts — we're looking at you, Jimmy Buffett!
Let's take a look at the country star food and entertainment venues that have opened over the years.