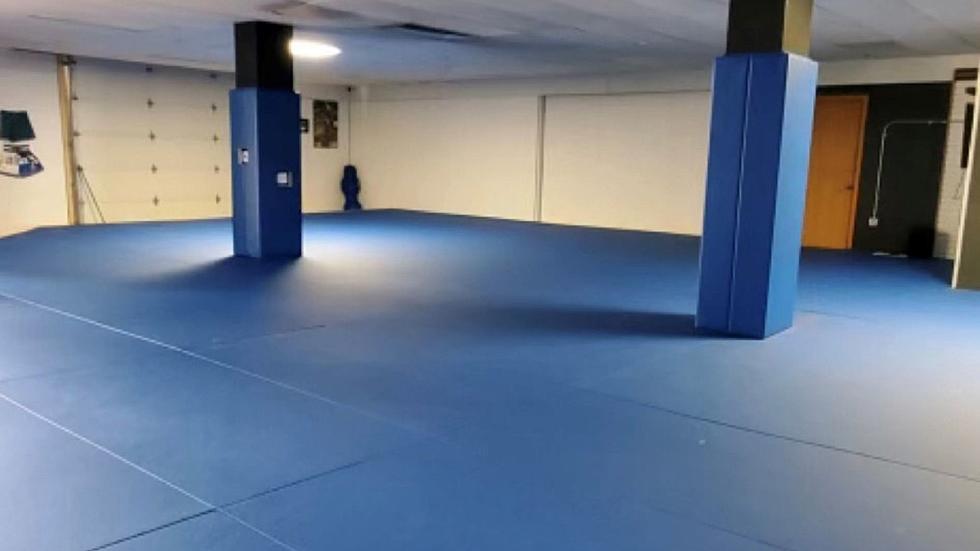 Shea and Ariel O'Neill open Martial Arts gym in Uptown Butte
Interior of Copper City Combat Club, now open at 117 W, Galena. Photo courtesy Ariel O'Neill
A new mixed martial arts gym is open Uptown and you're going to find no better time to get introduced than through the end of March.  You will also be hard-pressed to find better instructors.
Shea and Ariel O'Neill have opened the Copper City Combat Club at 117 W. Galena offering striking and jiu jitsu classes for both kids (7 and older) and adults, and through the end of March, classes are free to try out.
The O'Neills are very familiar with mixed martial arts, both training and competing.  The former Ariel Beck is well-known in Montana for her long list of accolades which include her regional USA boxing championships in 2011 and 2012.  Both years she won the National Bronze Medal ans in 2012 was also a qualifier for the USA National trials.  Ariel was an Ultimate Fighter 26 contender, was the Poster Woman for the "Above the Fight" antiviolence campaign and is the first woman from Montana to fight for Legacy FC, Invicta FC and UFC.  Shea O'Neill's resume is equally as impressive.  Sporting a perfect 13-0 MMA record, 5 of his wins came by way of knockout, 8 by submission.  Shea is a five-time MMA champion in 2 different weight classes, is a Kron Gracie Brown Belt and is the first person in Montana MMA history to fight twice in a single evening.  Simply put?  They know what they are doing.  Ariel will teach Striking which is a combo of boxing, kickboxing and muay thai, while Shea will instruct jiu jitsu which includes jiu jitsu, wrestling and judo.
Stop by their new gym to sign up for lessons or just to welcome them back to the Mining City.  Ariel can't wait to get started. "We have spent the last 15 years competing and chasing our dreams and we are so excited to be able to give back and share all of the things we learned," she told us. "Not to mention, we are so happy to be back in Butte!"
Five Artists/Bands That Absolutely Should Perform in Bozeman
Bozeman's music scene is growing and ever-changing, but these artists are on our "must see" list if they ever come to town.
Unbreakable Sports Records and the Athletes That Set Them
There are just some sports records so amazing that it's unlikely any other athlete will even be able to approach them.
Know Your Butte History: Standing Mine Headframes
Dozens of mine headframes used to dot the Butte hill but most have since been torn down or swallowed by the Pit. Here are the ones that still tower proudly over our town.