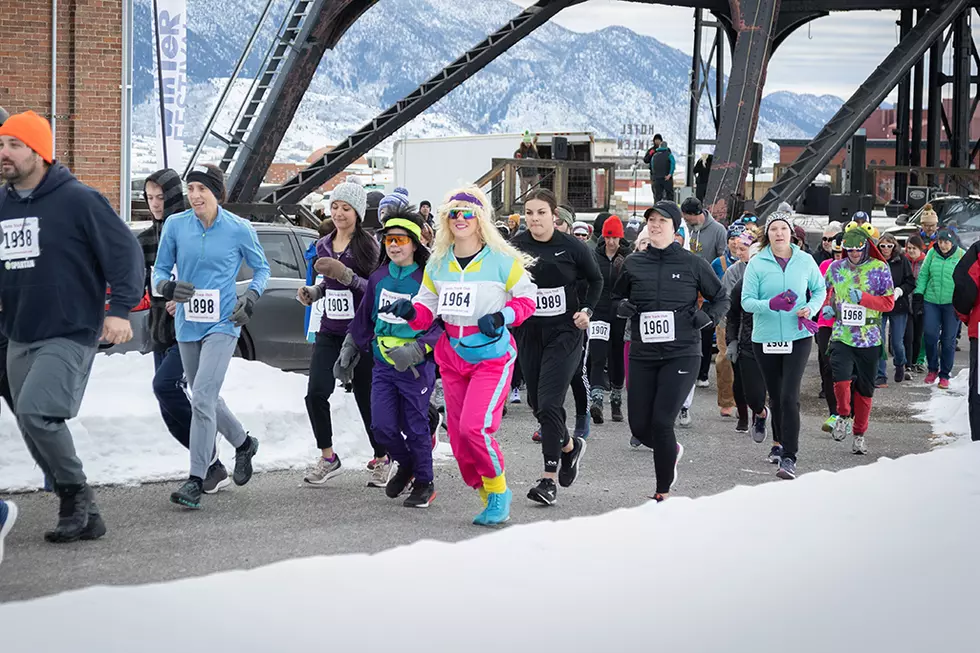 SNoFLINGA 5k is here to start the road race season January 21
Photo courtesy Josie Trudgeon/snoflinga.org
I don't know how most runners here in Butte keep their motivation through our brutal winter months.  Even during my competitive days, finding the will to run in the cold and snow was challenging at best.  If you're anything like I am, there needs to be a concrete goal you're working towards in the winter months, otherwise you just stay inside doing nothing.  Most of the times, my motivation would come in the form of a road race.  Back in the 1980s though, the first real race of the season would usually come in the form of the St. Patrick's Day in Butte and Anaconda that would awake me from my slumber.  This year though, we have a 5k right around the corner.  January 20th to be exact as part of SNoFLINGA 2023.
The SNoFLINGA Frosty 5K will be Saturday, January 21 starting and finishing at the Original Mine Yard on Main Street.  Yes, this means that there will be hills involved.  Uptown Butte Hills.  In January.  In other words, don't make this race your first run of the year.  Get a few miles under your belt and make a few of them hill workouts.  The course will be primarily on our gorgeous trail system, but you will have to cross a street or two to get on the trail.  Once on, you will run (or walk) up the trail to the Granite Mountain/Speculator memorial and then head back down the hill to the Original.  The race will begin at 10am and you can sign up right now by clicking this link.
Five Things You Must See When Visiting Butte, Montana
Butte, Montana is a history buff's dream. With a history of being a rough-and-tumble mining camp, Butte is home to one of the largest Historic Districts in the nation and a has some fascinating things to see whether you're visiting for a day or for the season.
What You Need in Your Montana Winter Road Survival Kit
Winter on Montana's roads, highways and interstates is the most dangerous time of the year. Here is what you should always keep in your vehicle in case something goes wrong.