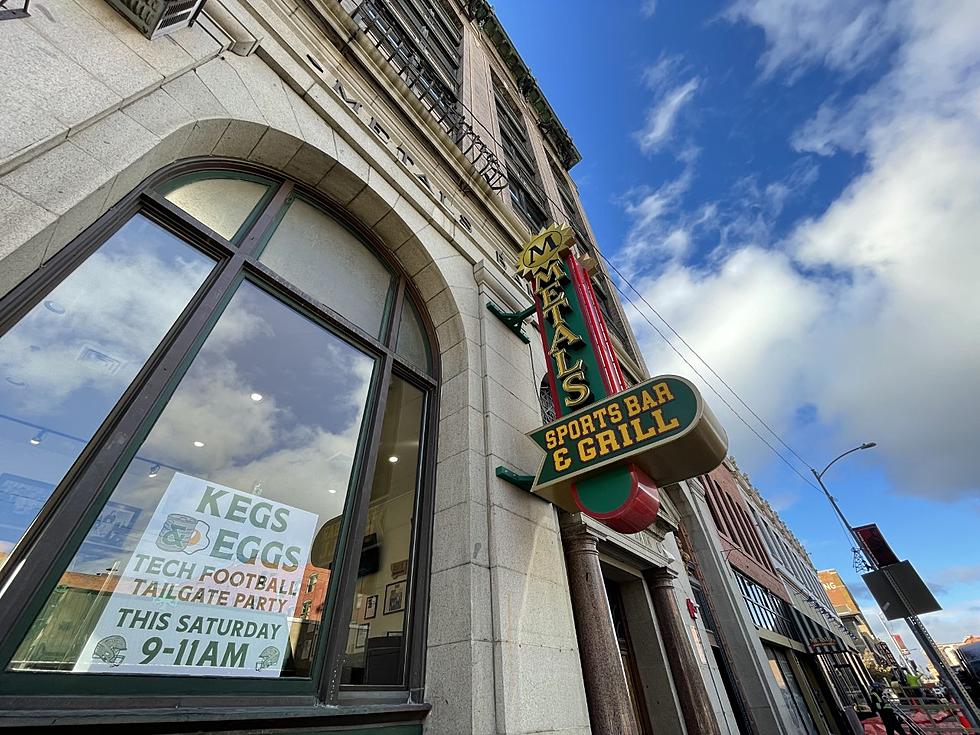 First "Kegs and Eggs" pre-tailgate party set for Saturday at Metals
Photo; Tommy O/Townsquare Media
After last week's convincing win over Central Washington University, Oredigger fans are chomping the bit to get their beloved team back in town and back to work this Saturday.  The Orediggers will open conference play against Eastern Oregon at 1pm at Bob Green Field at Alumni Coliseum and Metals Sports Bar and Grill on the corner of Park and Main is back with their first "Kegs and Eggs" party of the young season.  Combined with one of the years final Farmers' Markets which will be taking place simultaneously out front on Park Street, it is safe to say that Uptown Butte will be hopping so get there early.
Kegs and Eggs is a great place to meet fellow Digger fans before the tailgates open at Alumni Coliseum and they'll be open early.  The talented kitchen crew at Metals has a few unique and delicious options for a pregame breakfast and if you're looking to have a toddy or two before kickoff, Kegs and Eggs can take care of you in that department as well.  But it's not just food and drink.  Jon Wick and his team from Dig City Supply will be on hand to get you set up with t-shirts, hoodies and whatever else you'll need to show your Digger Pride and our good friend Paul Panisko will be on hand to play Digger Trivia and he is also handy with just about any statistic you can think of.  After the game, don't forget to catch Paul and Ron Hasquet for their call of the game along with live video at godiggers.com.
Oredigger All Conference
Montana Tech Football All-Conference list
The Worst School Team Names and Mascots We Could Find
There are good school names and mascots and then there are....these ones.
Know Your Butte History: Standing Mine Headframes
Dozens of mine headframes used to dot the Butte hill but most have since been torn down or swallowed by the Pit. Here are the ones that still tower proudly over our town.